Enlivened by Culture and Contemporary Art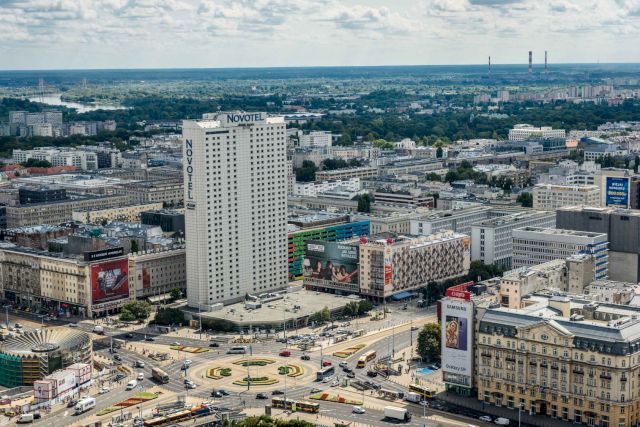 Taken from the fourth edition of the BMW Art Guide by Independent Collectors which features 256 collections in 43 countries, the Art Guide features a number of short texts that take a closer look into the vast world of collecting with new texts from Hong Kong, Brussels, and Dubai.
Warsaw has two versions of an institution named Foksal. Galeria Foksal was initiated by artists and critics in 1966. Located in an annex to Zamoyski Palace, a protected historic landmark, the non-commercial art center features a program still organized by artists today. Established Polish positions are presented as well as international artists such as Andrea Fraser or Anselm Kiefer. The Foksal Gallery Foundation (FGF) developed out of this in 1997. Since 2001, however, both ventures have gone their separate ways. The FGF has contributed significantly to the global boom of Polish contemporary art with artists like Monika Sosnowska or Piotr Uklański, and the 1960s-era rationalist building it calls home is even a must with its new façade designed by Swiss architects Diener & Diener in 2015. But Warsaw, a metropolis enlivened by increasing amounts of color in recent years, still has plenty more to offer art enthusiasts. The Museum of Modern Art in Warsaw is located just behind the FGF, and whilst this may still only be a temporary solution, New York architect Thomas Phifer has already secured the commission for a new building. Another highlight is the Zachęta – National Gallery of Art, founded in 1860, which today often presents socially critical exhibitions showcasing international artists, and the Centre for Contemporary Art Ujazdowski Castle (CCA), a space fully committed to interdisciplinary, experimental exhibition formats and building an international network. Even the delightful castle gardens invite you to linger a while longer. Also worth planning is a visit to Raster Gallery, founded in the city center by two art critics in 2001. It represents important Polish artists such as Wilhelm Sasnal and Marcin Maciejowski, but also the artist collective Slavs and Tatars, which operate primarily anonymously. Anyone traveling to Warsaw in the summer should not miss taking in the Chopin concert series in Łazienki Park. The lively social affairs are held on Sundays around the monument to the great composer and master pianist.
The journalist couple Nicole Büsing and Heiko Klaas have been writing freelance art journalism and art criticism since 1997 for a variety of national and international art magazines and newspapers.