For Both Fans of Art and Architecture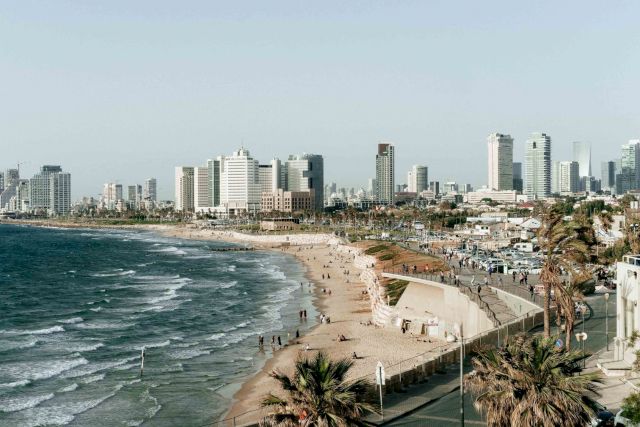 Made up of 236 collections in 39 countries, the third edition of the BMW Art Guide by Independent Collectors features a number of short texts that take a closer look into the vast world of collecting with new texts from London, Barcelona and Basel. This week we're in the beautiful city of Tel Aviv where art and architecture go hand in hand.
Tel Aviv is an acclaimed place not only for art fans, but also for architecture enthusiasts: roughly 4 000 buildings are built in the Bauhaus or International Style. An audio tour of the White City and a visit to the Bauhaus Center Tel Aviv should also be on everyone's agenda. The Tel Aviv Art Museum (TAM), founded in 1932, houses art of all periods, from the Old Masters to contemporary, in its historic building, built in the 1970s, and in the geometric modulated Herta and Paul Amir Building, which opened in 2011. Also part of the TAM but run virtually independently is the Helena Rubinstein Pavilion, which specializes in innovative exhibition formats of contemporary Israeli and international art. The Herzliya Museum of Contemporary Art focuses on art with a social and political dimension, often by Arab and Palestinian artists. Established in 1998 as a nonprofit space, the Center for Contemporary Art (CCA), with its three exhibition spaces and an auditorium, is a home for all those interested in video art, experimental film, and performance. The Sommer Contemporary Art gallery, opened in 1999 and located in a 1920s building at the top of Rothschild Boulevard, shows internationally renowned Israeli artists like Yael Bartana and Yehudit Sasportas. Other members of Sommer's program like Tom Burr and Thomas Zipp make the gallery an equally important showcase for international artists as well. This is much the same at Dvir Gallery, in the hipster neighborhood Florentin, whose program includes Claire Fontaine and Douglas Gordon as well as Israeli artists like Omer Fast and Ariel Schlesinger. The Chelouche Gallery for Contemporary Art, which moved into the west wing of Tel Aviv's famously historic Twin House, in 2010, shows Michelangelo Pistoletto and William Kentridge, among other greats. The final amazing thing about Tel Aviv: from nearly every nook of the city the sea is just a few blocks away.
The journalist couple Nicole Büsing and Heiko Klaas have been writing freelance art journalism and art criticism since 1997 for a variety of national and international art magazines and newspapers.