An Explosive New Art Scene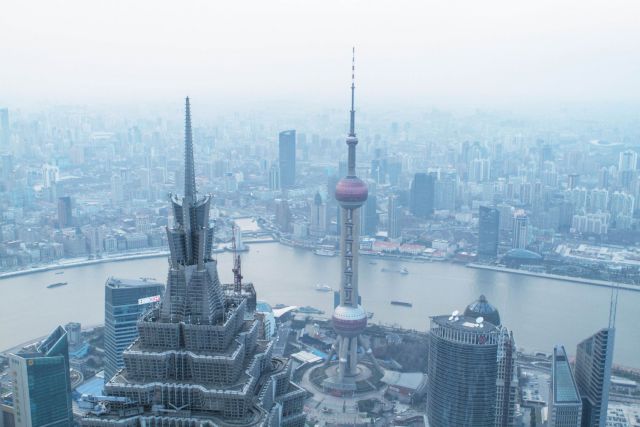 Taken from the fourth edition of the BMW Art Guide by Independent Collectors which features 256 collections in 43 countries, the Art Guide features a number of short texts that take a closer look into the vast world of collecting with new texts from Sydney, Vienna and Warsaw.
While Shanghai has typically been the more business-focused sibling of Beijing, the southern city's art scene has exploded over the past decade. Much of the most recent thrust of that growth has centered on the West Bund district, a riverside redevelopment, which is now home to two of the city's most-notable contemporary art institutions. This being China, they are private museums—Liu Yiqian and Wang Wei's Long Museum and Budi Tek's Yuz Museum. Energizing Shanghai's private art scene is Adrian Cheng's K11 Art Foundation (KAF), located on People's Square inside the eponymous shopping mall also owned by his family's company–as well as the nearby Museum of Contemporary Art Shanghai (MOCA Shanghai), which features a wide-ranging exhibition program, spanning both contemporary art and design. While Asia's most significant fair remains Art Basel Hong Kong, Shanghai has seen a number of exciting new additions to the calendar of art market events. The West Bund Art & Design in September and Art021 Shanghai Contemporary Art Fair in November have managed to attract major international galleries like Pace, Sadie Coles HQ, and Gagosian Gallery to mainland China, despite both only having held their inaugural editions in 2013 and 2014. Meanwhile, Photo Shanghai attracts huge numbers of photography lovers to the city each September. Shanghai's local gallery scene is growing too, with some of the highlights including Antenna Space and Leo Xu Projects, both of which boast experimental and innovative programs and have helped bring some of China's most exciting young artists to the international stage. Foundational to Shanghai's art market, however, is the appropriately-named ShanghArt Gallery, which began exhibiting in 1996 and has since expanded to spaces in West Bund, Beijing, and Singapore. The fact that the gallery, which has fostered the careers of major figures like Zeng Fanzhi and Yang Fudong, is already turning twenty years old in 2016 goes to show the level of determination driving Shanghai's art world expansion. Other art world capitals would be well advised to be on the lookout.
Alexander Forbes is a New York based art writer and critic, currently serving as Artsy's News Editor. Prior to relocating to New York, Alexander was based in Berlin as the European Editor for artnet and German Bureau Chief for Louise Blouin Media.