You fall in love again and again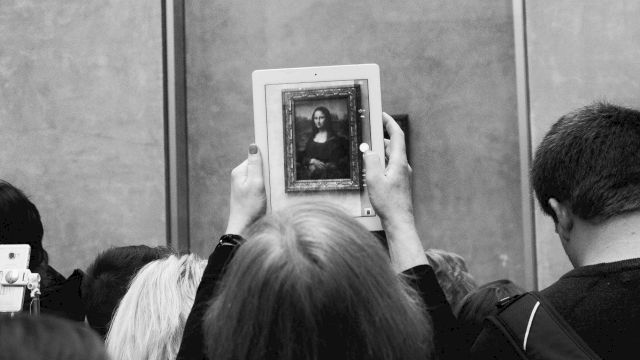 217 art collections, 156 locations, 41 countries: These numbers speak of the extensive journey that the second edition of the BMW Art Guide by Independent Collectors takes its readers on. The guide depicts a wide range of must-see art collections, from Hafnarfjodur a small town in Iceland to the megacity of Beijing. Therewith, this book is the perfect travel companion for all sorts of journeys.
In its current edition, the guide not only gives additional background information on the "art of collecting" but also focuses on seven international art metropolises, by introducing them in so-called Shorties. These short texts offer the readers interesting information on what makes cities such as Buenos Aires, New York or Istanbul to international art hubs.
Today we would like to invite you to read what the guide has to say about Paris – a city one can always fall in love with, over and over again.
"Paris is simply fantastic," says the young Parisian artist Jeanne Susplugas. "You fall in love again and again with this city. The cultural scene is extraordinarily rich. From the museums to the opera, from the galleries and art centers to private art initiatives, like the Maison Rouge." In 2012, the Palais de Tokyo was reopened after an expansion: an 8 000-square-meter laboratory for new international contemporary art—perfect for night owls, as it's open until midnight. There you'll also find one of the most popular art bookstores in the city, with a huge selection of art catalogs, magazines, and editions. Major exhibitions of modern and contemporary art are on show at the Centre Pompidou, the Jeu de Paume, and the Musée d'Art Moderne de la Ville de Paris, all in the city center, as well as the Fondation Cartier, which lies a bit further south, in the 14th Arrondissement. In addition every summer, the extensive monographic exhibition Monumenta, at the Grand Palais, which has included stars like Daniel Buren and Anish Kapoor, attracts throngs of visitors. The Grand Palais is also the venue of two high-profile autumn fairs: FIAC art fair and Paris Photo. The biannual Mois de la Photo (Month of Photography) draws photo enthusiasts from all over the world to Paris with dozens of photo exhibitions in museums and galleries. Since 2006, the Paris Triennial for contemporary art has breathed new life into the city. If you want to visit commercial galleries, head to the Marais district. Here you'll find the established gallery Yvon Lambert with a nice bookstore containing rare catalogs and editions. In recent years, a hip new gallery district has also popped up in the dynamic neighborhood of Belleville. And uncompromisingly contemporary galleries like Bugada & Cargnel or Balice Hertling are always worth a visit."
The journalist couple Nicole Büsing and Heiko Klaas have been writing freelance art journalism and art criticism since 1997 for a variety of national and international art magazines and newspapers.