Valeria Napoleone
Valeria and Gregorio Napoleone Collection – London, UK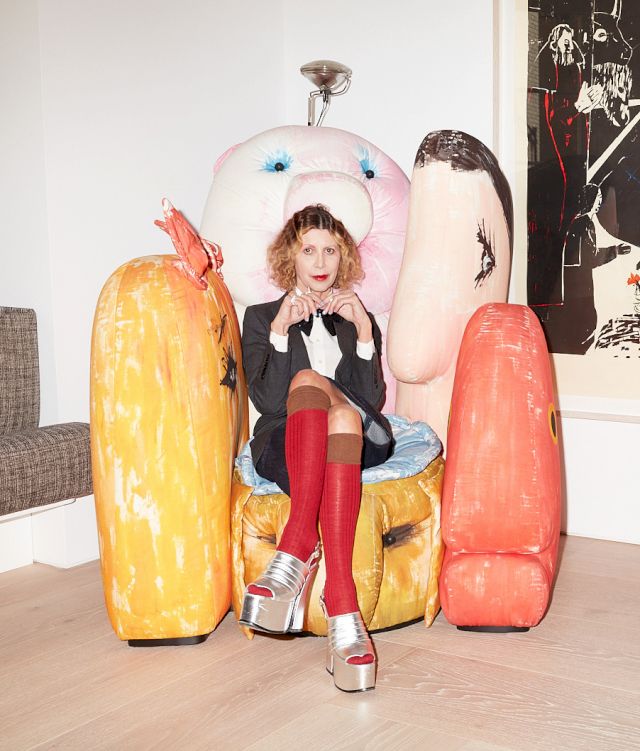 Photo by Frederike Helwig, Valeria is seated on Geatano Pesce's armchair, behind: Andrea Butttner, Nativity, 2007; limited edition by Tauba Auerbach (on a table)
Valeria Napoleone purchased her first work of art in New York before moving to her adopted home of London almost 24 years ago. What sets her collection apart is that the Italian-born collector actively seeks out underrepresented positions and therefore only acquires works by women artists whose career Napoleone has followed and supported for many years.
In fall 2020, Napoleone and her family moved into a new, multi-story house in Kensington, where her exquisite collection, which has grown to several hundred works, received the space it duly deserves. In November 2021, part of the collection was moved to her Manhattan apartment in New York.
We interviewed her in the summer of 2023 to learn more about her and her thoughts on collecting art.
IC
What constitutes an art collection?
Valeria Napoleone
An art collection is a deeply personal journey of taste and vision. It is a creative exercise, that reflects my passion and my dedication to excellence, to female artists who strongly emphasize radical discourses and innovative ideas. I like to think of it as a testament to the power and resilience of women's voices within the art world, that challenges societal norms, provokes critical thinking, and ignites conversations on gender, identity, and social constructs. My collection not only aims at celebrating female artists' immense talent and contributions but also serves as a platform to amplify their voices and narratives to discover the world from a different perspective beyond gender identity. And most importantly, the collection portrays the dialogue between artists, their works, and myself; it embodies my fascination with practices that push boundaries and embrace experimentation.
IC
How important is having the title of "collector" to you?
VN
Collecting means dedication, commitment, research and passion. A journey of a lifetime. My activity as a collector is fully linked to my journey as an art patron. I could not separate the two, they are just different sides of the same coin. Everything starts with the encounter with the artwork and then it reaches the artists and their universe. As a collector, I pursue excellence, quality, and focus on underrepresented voices and experimental practices; as a patron, I champion and advocate for female artists through supporting their projects as well as museums and institutions. These two go hand in hand and amplify each other.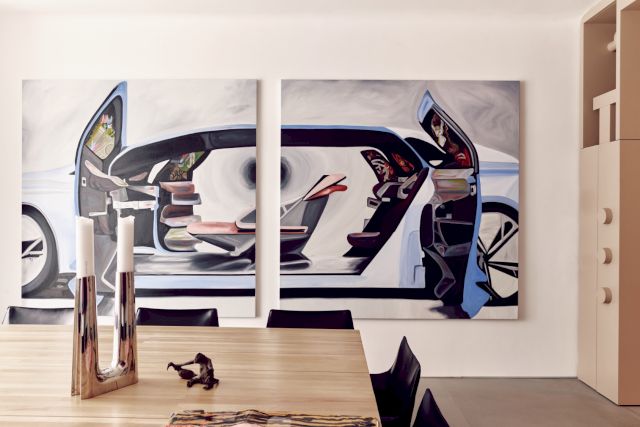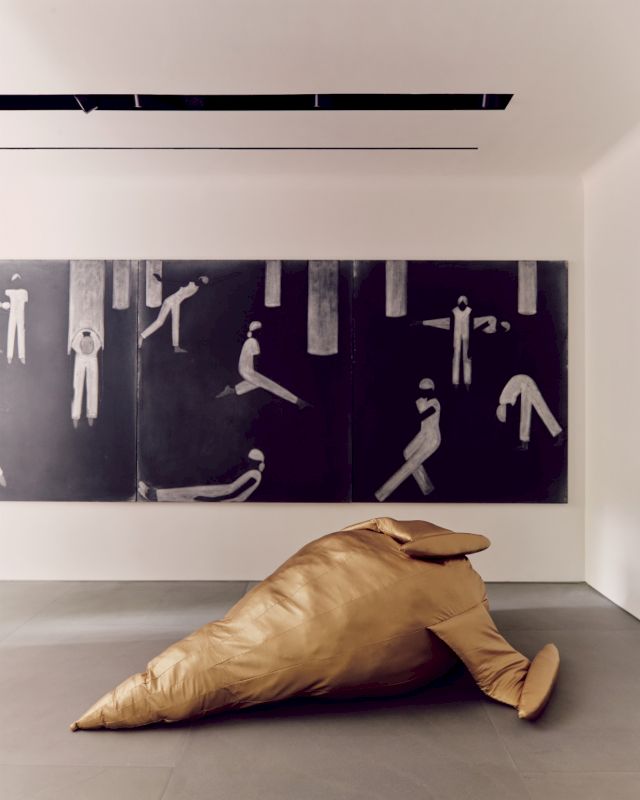 IC
How has your attitude to collecting changed since you began?
VN
The contemporary art landscape has changed drastically since 1997, when I started my journey as a collector.
The contemporary art world has expanded significantly and its market with it, attracting much more money, attention, hype, speculation and greed. It has become an "industry". My support of underrepresented talented artists and experimental small institutions has remained my focus. The art world I am part of is still struggling and overlooked.
Since the mid-90s, there has been a notable shift in the attitude towards collecting art by female and non-binary artists. There is a growing recognition of systemic biases and gender disparities within the art world, leading to a concerted effort to rectify historical imbalances. Collectors, institutions and the public are more actively seeking out and engaging with the works of female artists who challenge existing power structures and push the boundaries of artistic expression. However, real significant change takes time and needs long- term, persistent, committed effort from the art community as a whole.
IC
What has been the most challenging work of art in your collection, either for yourself or the public?
VN
I am keen on conceptually challenging practices, so majority of the art works I collect reflect this interest. Joan Wallace, Judith Bernstein, Nancy Dwyer, Margherita Manzelli, Lisa Yuskavage, Frances Stark, Lily van der Stokker, Judith Hopf, Liz Craft, are just a few, among most of the artists I collect, come to mind. My collection aims at provoking intense dialogue, exposing radical voices and exploring new visions in a bold and confrontational manner. I admire raw and unapologetic works that challenge societal norms, that force myself and the viewer to confront ingrained biases and prejudices and that propose new forms. These challenging works are vital in sparking conversations, in becoming catalyst and paving the way for a more inclusive art world. They not only present innovative positions, they offer new aesthetics and taste.
IC
What defines a great exhibition of art(works)?
VN
Great shows can reach the mind of the audience at different levels. They propose new meanings and ideas and open new formal possibilities. They disrupt established narratives and challenge norms. They should create a safe and inclusive space for discourse, encouraging dialogue and reflection on thoughts and forms they want to highlight. A great exhibition should also foster a sense of empowerment and inspire trans formative thinking and forms.