Steffen Hildebrand
G2 Kunsthalle – Leipzig, Germany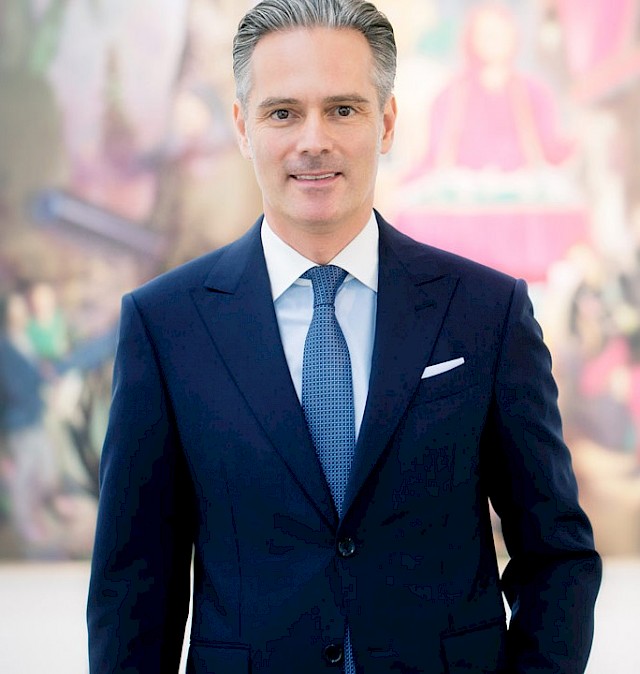 Portrait of Steffen Hildebrand, collector and founder of the G2 Kunsthalle, Leipzig. Photo: Chris Wohlbrecht
What was the first piece of artwork you purchased, and when was this?
I can't say much about the first artwork I purchased, but I remember the first artwork given to me. It was a gift from my parents in 1988 before the wall came down. It's a small portrait by Leipzig-based painter Jost Giese and it still has a special place in my private collection. I moved from Frankfurt to Leipzig only later in the 1990s. Without being aware of how significant this first piece could be for my later development as an art collector, today I believe that this was a crucial moment for my dedication to art.
Why do you collect?
There is no simple answer to such a question. I think my motivation originates in curiosity about different ways of observing the world. However, as a collector I have a rather passionate approach to collecting art. I can't really explain which artwork and why an artwork triggers me, but every single piece I collected until today, touched me on a first glance and they all continue to evoke emotions even after a long time. I believe that artworks should not give definitive answers, but rather challenge us and raise questions.
Does your collection follow a concept or a specific theme?
Actually the collection developed over time – I never followed a specific concept or theme. The focus of the collection is on painting and on Leipzig-based artists, but I never strictly limited myself to one specific school or media or a certain artistic approach. I take the freedom to look in other directions whenever I make surprising discoveries, whenever they cross my path.
Who are the artists you are currently following?
There are so many interesting things going on in the art world that I do not want to mention single names. I am very curious about all new ideas and input of the year 2017 with its important exhibitions, including the Venice Biennale and the Documenta in Athens and Kassel.
Do you have a personal relationship with the artists you collect?
It depends. I do collect a wide range of artists, and some of them I am following since many years with a consistent group of works in my collection, whilst others are represented by one piece only. Therefore, it is not in my intention to keep a personal contact to every artist, but obviously over the years I developed a closer relationship and exchange with some artists.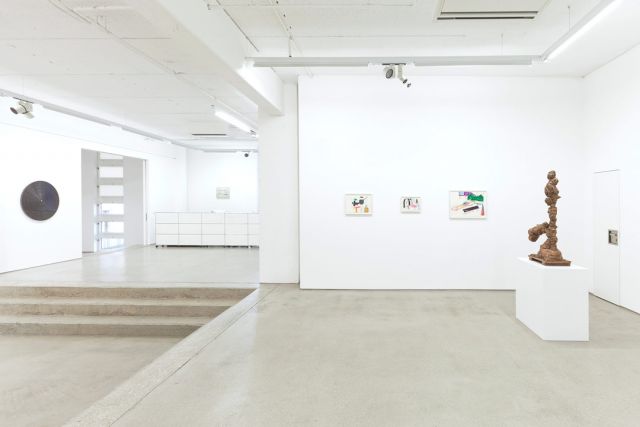 Why did you decide to make your collection publicly accessible?
Every piece added to my collection is obviously of personal and emotional value for myself. However, I always felt that I am just their current owner and all artworks will survive my personal aspirations and me. They have their own lives and they are claiming to be observed and discussed not only by me but also by others as well. I think these are motivations enough for a private collector to open his own collection if possible. Another reason is, that as a collector I came to a point where I started to acquire artworks that may never find a proper place in my private rooms due to their size or media, but hiding them in a storage or deposit was never an option. I felt the need to think one step further and the idea came up to create a space where the collection is publicly accessible. I continue to collect and I am still trying to understand what I am doing and why I am doing this. I thought it would be great to add a new exhibition space to the city of Leipzig instead of giving the collection, or parts of it, away. The collection also represents my personal taste, even my personal development. Actually it was not easy at all exposing myself in this way to the public "view" and opinion, but as far as I am able to judge, our visitors are happy to see the artworks and that is all that counts. For the same reason, I decided to collaborate with Anka Ziefer, who is directing the G2 Kunsthalle and curating all presentations of the collection and special exhibitions in collaboration with artists. Without her, the G2 would probably be a sort of Petersburg hanging. She adds knowledge and professionalism to a personal project, and she enables me to see artworks from a different point of view. This is an extremely exciting process for me as art collector. I am happy, proud and grateful about the development of the past two years and I am looking forward to the future of the collection and the G2 Kunsthalle, which are now inseparably connected to each other.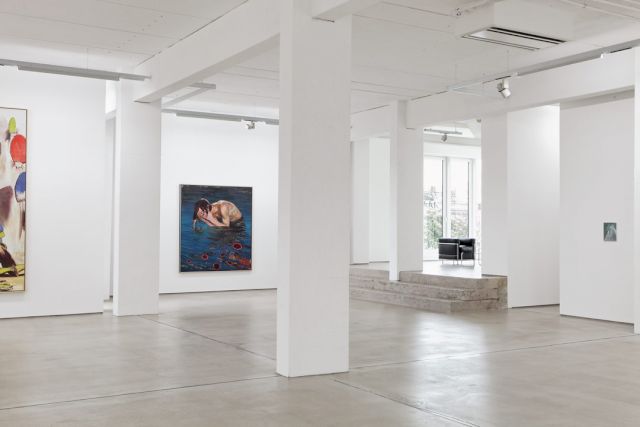 Which publicly accessible private collection would you recommend visiting?
I would definitely recommend to visit the Philara Collection by Gil Bronner in its new domicile in Düsseldorf Flingern which opened only a few months ago! I not only share a long friendship with Gil Bronner but also an intense exchange about art. A few years ago we started to collect artworks together creating a sort of "third collection" that reflects in a way our common interests and preferences.
All images courtesy G2 Kunsthalle, Leipzig