An Important International Art Metropolis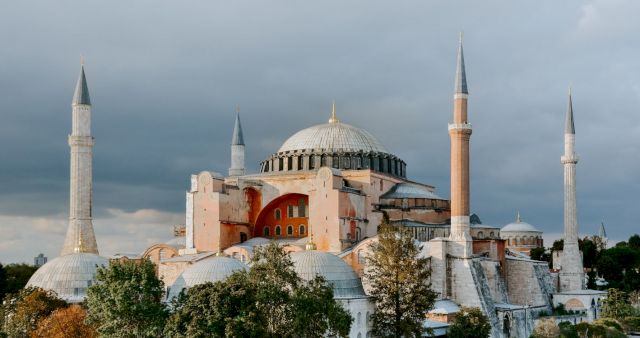 Despite political tensions, Istanbul remains an important international art metropolis, not least because of the Istanbul Biennial. Held every two years from mid-September to mid-November since 1987, it is one of the world's most important art biennials, alongside Venice, São Paulo, and Sydney. In addition, the Contemporary Istanbul art fair, which is especially prized by local collectors, is held every year in September. But the art scene in Istanbul also benefits from private sector support, with corporations and banks generously subsidizing the city's institutions. One example is a platform for contemporary art in Taksim, Akbank Sanat, founded in 1993, which is sponsored by a financial institution. Or Istanbul Modern, a private museum of modern and contemporary art established in 2004 by an industry group. Both institutions are located in the sprawling Beyoğlu district, which unites several neighborhoods including the art hubs of Taksim, Karaköy, Dolapdere, and Çukurcuma and forms at the same time the western focal point of the city. Here you'll find a number of galleries, such as Pilot, Galerist, Öktem & Aykut, and Zilberman Gallery. Since 2016, several galleries well worth visiting have relocated within Beyoğlu and have injected new energy into their surroundings: DirimArt, Gaia Gallery, and Pilevneli Gallery moved to Dolapdere in the north, C. A. M. Galeri and PG Art Gallery southwest to Çukurcuma. The nonprofit center SALT, undoubtedly one of the city's most significant art initiatives, is located in a former bank in Karaköy—once the Galata district. A fifteen-minute walk away and well worth a visit is the exhibition space Arter, founded in 2010 by the Vehbi Koç Foundation (VKF) of the well-known entrepreneurial Koç family. End of 2018, the VKF is also opening a museum, which will present its own collection as well as external exhibitions and a multidisciplinary accompanying program.
The freelance journalist Silvia Anna Barrilà is specialized in the art market. Since 2008 she has been writing for the Italian financial newspaper Il Sole 24 Ore and for international media covering art, including Damn, Auction Central News, Artinvestor, and Monopol.