Tony Salamé
Aïshti Foundation – Beirut, Lebanon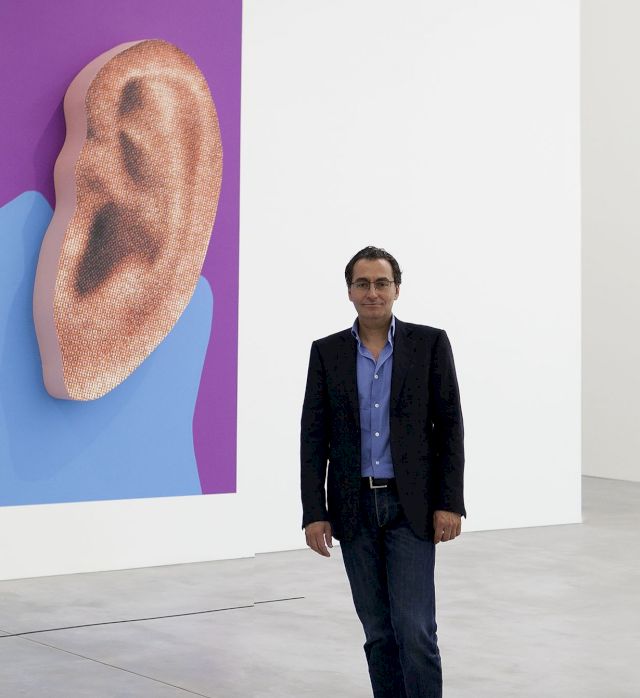 Tony Salamé. Photo: Guillaume Ziccarelli
When exactly did you buy your first contemporary artwork? Was it a conscious decision that you took to be a "collector"?
I bought my first contemporary artwork, a real contemporary in the year 2000, but I started to collect when I was in university–I used to go to auctions and collect stamps and tapestries and some artworks which didn't have a relevant value, but I always had in mind that I wanted to build a collection one day and live with those artworks, around me.
What do you value and pursue as your responsibilities as a "collector"?
It happened to be by chance, I never planned to be a collector, and at the beginning it was a hobby, a "Coup de Coeur". Now it is more programmed, because I do have responsibility as a collector to show to my Lebanese fellows and to give back to society what's going on around the world. Also for the people who can't travel, they visit the foundation and see in a way what's the trend (it is abstract, figuration) so this our responsibility to share the artwork and to live with the Lebanese people.
Your collection is centred around international contemporary art from the 1960s onwards. Why did you decide to open your collection to public view? What is your mission with the Aïshti Foundation?
As mentioned, before contemporary art, I started to buy from the Arte Povera period and going forward. You know for yourself it is great, but if you don't share the work with someone you feel the art is missing, and without someone you feel something is missing–that's why we share our collection with the public and our mission is to create a platform for the Lebanese artists, as well as to come and see their works exhibited with their international peers.
I do have Lebanese artists in the collection that we show together with the others and we are proud of this.
How would you describe the Lebanese art market to someone completely new to it?
The Lebanese market is good, there are good artists, most of them are conceptual, but we also had great Lebanese painters the late Etel Adnan for that period, also Brigitte Caland. The market exists for sure.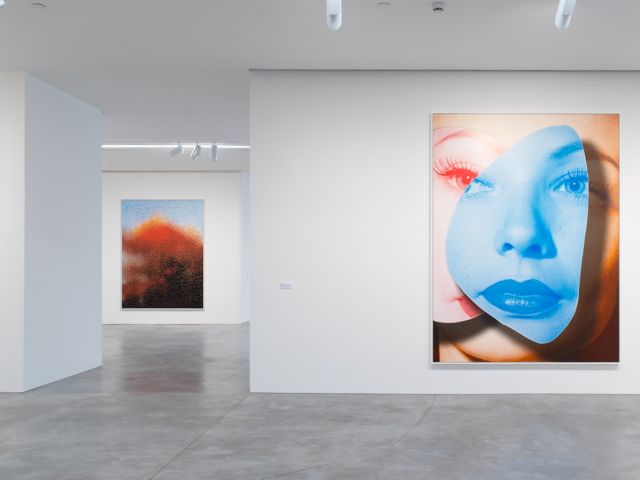 What has been the most challenging work of art in your collection, either for yourself or the public?
Art that is challenging in our collection, is the tree of Giuseppe Penone that is impossible to move and also we have huge scale of paintings which were difficult to stretch, of Wade Guyton, Sterling Ruby, Anselm Kiefer and Nicole Eisenman among others, but when you see them hung you forget all the challenge and you just appreciate them and fall again for these huge works.
During the pandemic, have you been frequenting OVRs in order to discover new international talents, or have you found yourself engaging more in your local Beirut scene?
During the pandemic, we are visiting the OVR more and I left Beirut for a certain period to New York, where I was largely involved with the art scene and my friend's galleries and supporting their program.
While in Beirut, we are not engaging, as we are at home, but I also support my artist friend Ziad Antar with whom I see very often.
What is your biggest hope for a post-pandemic Art World?
My biggest hope is that the pandemic is over and that we can go to art fairs like before and be more active while at dinners with our artist friends and galleries among others, and to feel free without the mask and resume studio visits.
What is a beautiful moment from Aïshti Foundation, or your life as a collector that you would like to share with us?
I have in mind right now 3 beautiful moments, but there are lots of great memories.
The first one was when we designed the foundation with David Adjaye and we felt it is happening and that the dream is becoming real. The second important moment was when we put together the first book of the foundation New Skin with Massimilano Gioni–I saw what I bought randomly for the collection, and it made sense that night, is was very emotional.
And the peak was the inaugural exhibition of the foundation on October 25th, 2015 when I saw all my international friends visiting our opening for 3 days of events.
Which publicly accessible private collection would you recommend visiting?
All the art collections should be visited as it shows the character of each collector and how their collection is evolving, and how it reflects their taste. Pinault did a fantastic job with his collection, the Louis Vuitton foundation also doing their unbelievable job, the Elie and Edith Foundation at The Broad and many more great collections around the world.
Images courtesy Aïshti Foundation.