Rik Reinking
WAI - Woods Art Institute, Wentorf bei Hamburg, Germany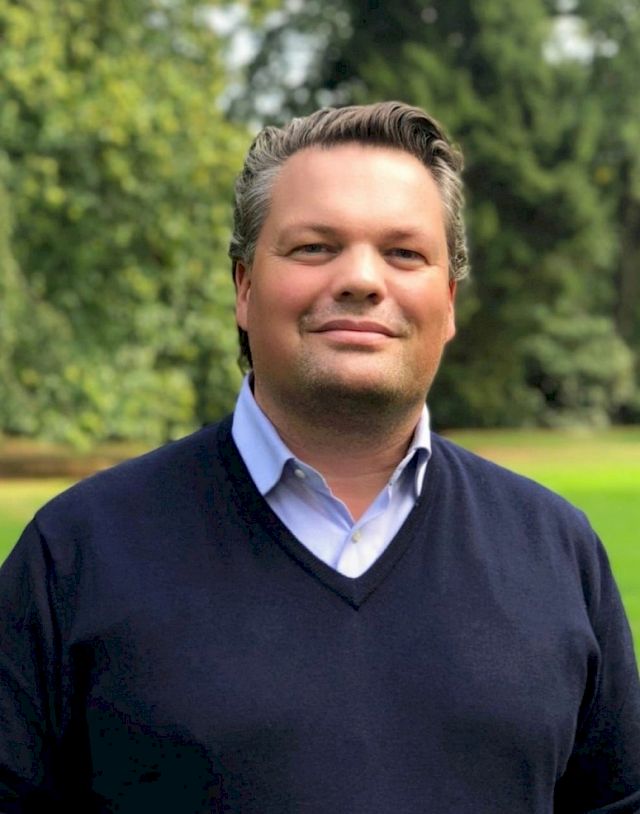 Rik Reinking. Photo: WAI/HX
How important is having the title of "collector" to you?
Titles aren't really my cup of tea. I think the name of an exhibition I did in Denmark a few years ago sums it up best: CALL IT WHAT YOU LIKE.
Does your collection, the Reinking Collection, follow a specific theme or particular artists?
Life, death and the process in between are my main focus. I'm very much interested in just about everything, particularly the human condition in relation to the trinity of past, present and future. Whatever feels real tickles me in a peculiar way. I want to know more. Dig deeper. The theme is whatever interests me.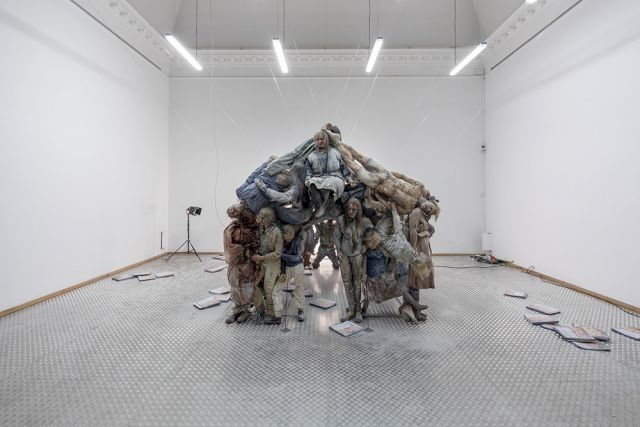 Pre-Covid, were you traveling frequently for the purpose of following the art world?
Yes. I was traveling a lot.
Maybe too much..
But I was fine with this as travelling it is the most important part of collecting.
Are you actively visiting online viewing rooms during this crisis?
No. Art is a real life experience for me.
I appreciate what is happening online while the real doors to many institutions remain shut during this pandemic. But I hope that this is a temporary solution to a temporary problem and that soon we will get to experience the beauty of art with all of our senses again.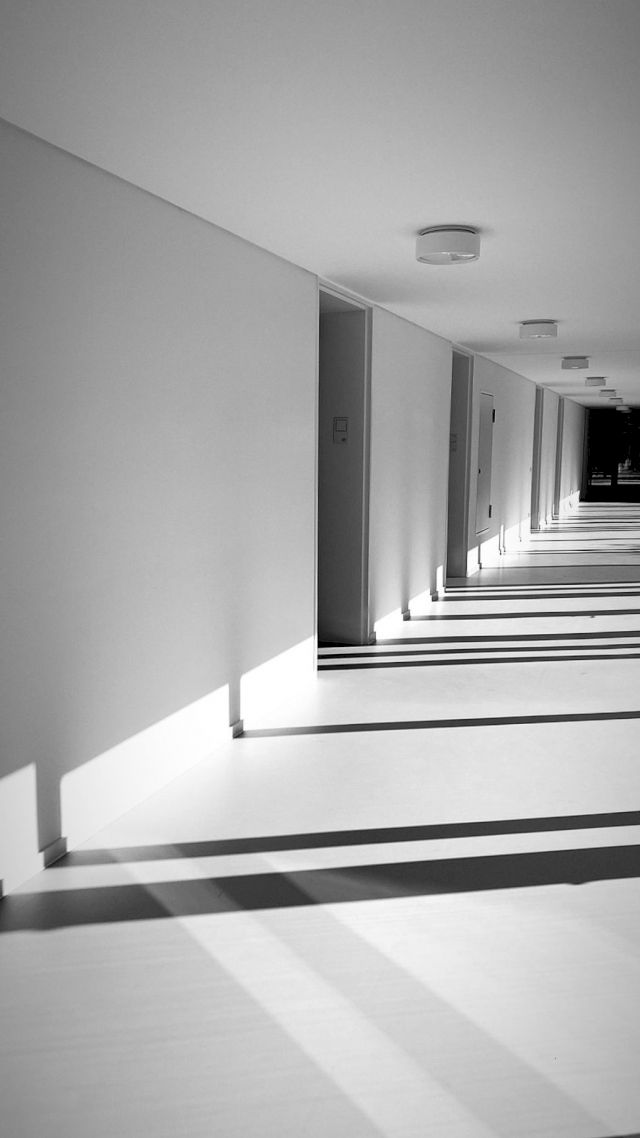 Last September (2019) saw the opening of the WAI Galleries at the Woods Art Institute located amongst a historical & listed park in the Sachsenwald Forest, on the cusp of Hamburg. Tell us about this initiation, your collection engagements and how the preservation of the parklands all comes together.
It is a great pleasure to spend some time curating and working in the arts interrupted by tree care and classical (necessary to be done) forest work. Here we have an art collection mirrored by a tree collection ... that's just perfect.
What are your general feelings about this intensive pandemic-related digital shift of the art world? Do you think it is somehow possible to translate an experience of visiting a nature destination like the WAI, into a digital realm?
No. Absolutely not. This place needs to be experienced physically. Believe me, something happens when you enter the WAI premises. Hard enough to explain with words and impossible to translate digitally.
What has been the most challenging work of art in your collection, either for yourself or the public?
TIM. It is the only piece in my collection that is growing old together with me. We're the same age. When I acquired the tattoo we were both in our late thirties. Now we're in our mid-forties. Wim's artwork is still the same. Everything else has changed. There's a constant evolution in progress here which isn't theoretical, but as real as possible.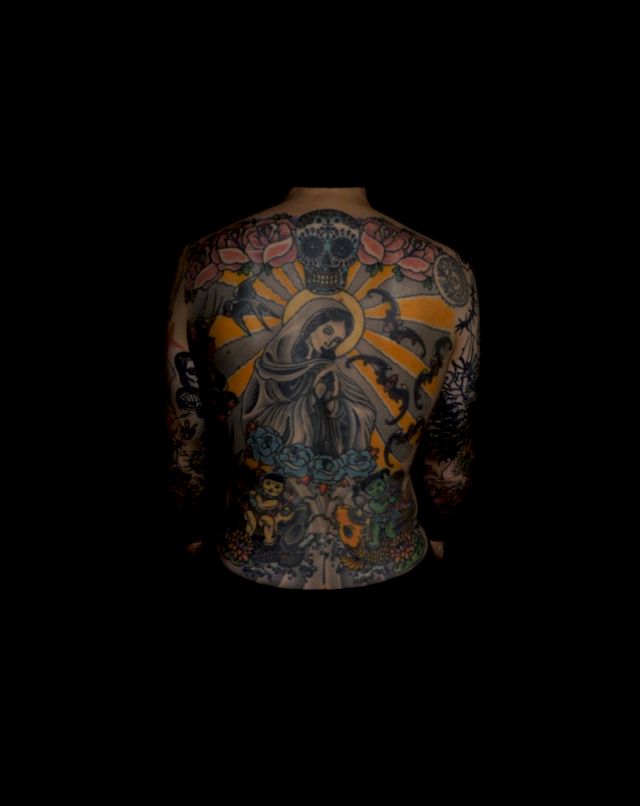 What is a beautiful moment from the WAI or your life as a collector that you would like to share with us?
When installing the Room with works by Ed and Nancy Kienholz while watching the Buzzards learn to fly and hunt.
Which publicly accessible private collections would you recommend visiting?
Woods Art Institute near Hamburg. Just incredible...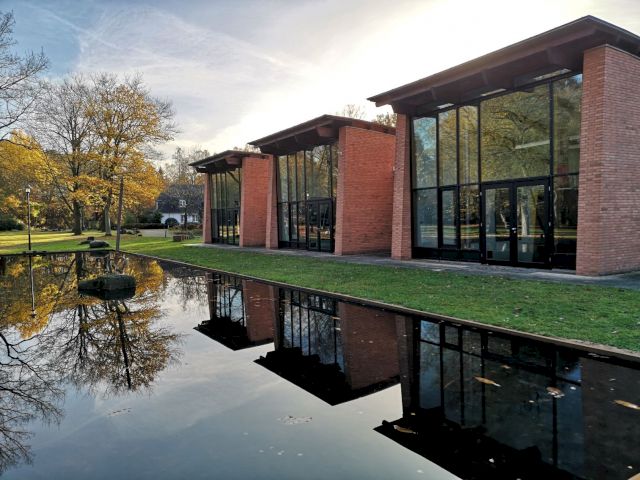 All images courtesy Woods Art Institute, Wentorf bei Hamburg