Olivier Chow
The Olivier Chow Collection – Lausanne, Switzerland
Olivier Chow is the Founding Director of Foreign Agent, a Swiss-based art gallery specializing in contemporary art and design, presenting at art fairs such as 1-54, PAD and Design Miami among others. A Swiss-Chinese citizen of the world, Olivier Chow was educated in Geneva and London, a political scientist and art historian with a PhD from the School of Oriental and African Studies (SOAS), University of London. In a previous life, he worked for UNESCO in Paris and for the International Committee of the Red Cross (ICRC) in Kabul, Goma, Tel Aviv, Port-au-Prince, Niamey and Geneva, just to mention a few. He has published for Tate papers, Sotheby's, the International Review of the Red Cross, HEAD Geneva and other peer-reviewed publications.
Here you can find an interview with Olivier Chow about his private collection, which has been featured on Larry's List and is focused on contemporary art and design from Africa, the Middle East and Asia, as well as queer art, curated with tribal art and objects from his life in the field.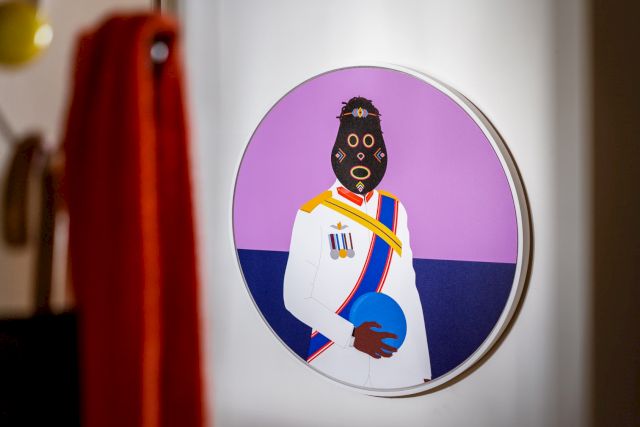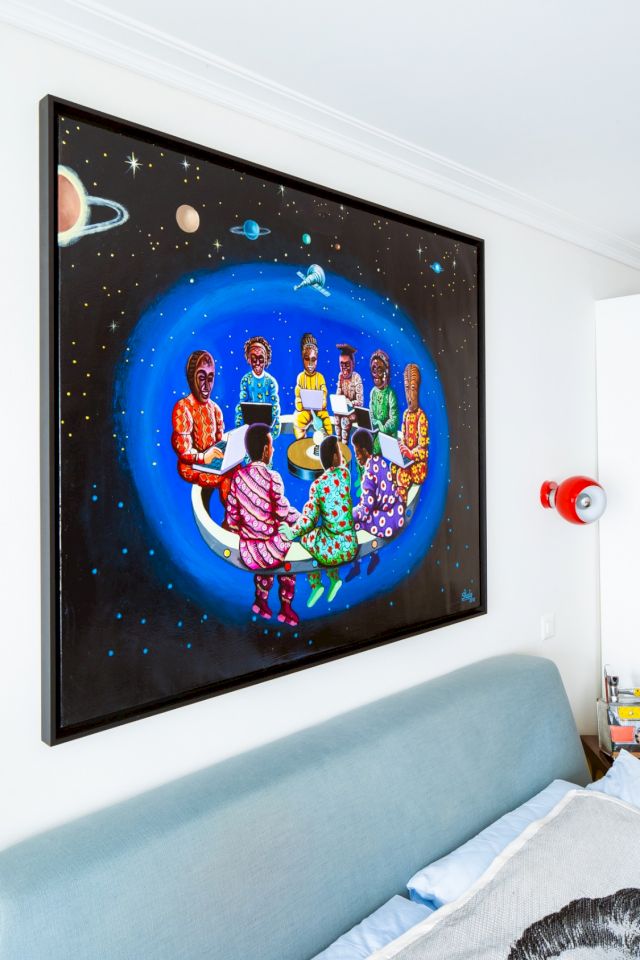 What was the first piece of artwork you purchased and when was this?
One of the first, more significant artworks I bought was a painting by Aboudia in 2013. I discovered his work at the Saatchi Pangaea exhibition. I was instantly taken by his large works which depicted the violence of the events in the Ivory Coast in his trademark crude, childlike and graffiti style. Having worked in conflict areas in Central and West Africa, including with child soldiers, there was something extremely powerful and endlessly fascinating about those works. The piece I bought was less depressing and captured the energy of the Ivorian street life.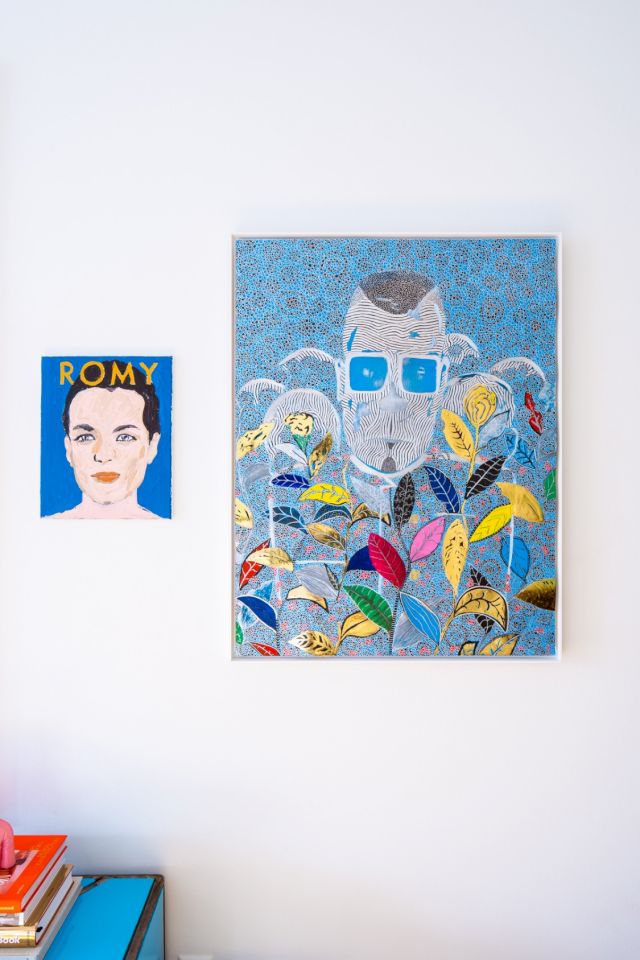 Why did you decide to make your collection publicly accessible and what are the benefits?
My collection is accessible only upon appointment since it's basically my apartment! It's always nice to share one's passion with kindred spirits.
What were some of the biggest challenges you faced during this process?
The right timing and schedule are very important, since I travel a lot for work, most of the time I'm not even around.
In what way can collecting shift your perspective towards the art world?
Collecting is in a way the material manifestation of one's journey into the art world and the world at large. So, the more you travel, the more your perspective and focus shift, as you learn and grow. Importantly, collecting is the result of many encounters within the art world – artists, collectors, art dealers, etc. The art world is dynamic and global, but through collecting it becomes intimate and private. This is the beauty of it.
How do you adapt your concept of collecting to future interests and needs?
Working in the art world, I do keep my eyes open to what is going on out there. Also, working at art fairs, I can see the trends. My focus remains on my personal encounters with people, artists, designers, many of them from Foreign Agent, as well as other art dealers, many of whom have become friends over the years.