Thomas Olbricht
ME Collectors Room Berlin/Stiftung Olbricht – Berlin, Germany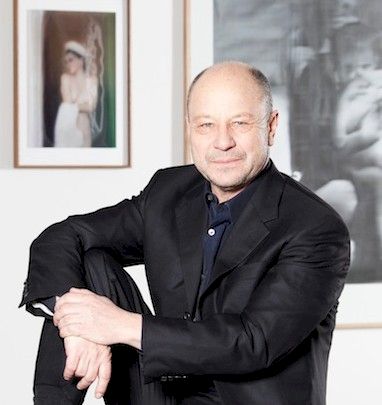 What was the first piece of artwork you purchased, and when was this?
I started collecting when I was five years old, back then I collected toy cars, stamps, and later butterflies. As a student my interest in collecting also included Art Nouveau vases. My great-uncle Karl Ströher had an extensive collection of art and my interest was definitely influenced by my early contact with pieces of his collection. I started collecting works of local artists, then post-'45 German art, and for the last twenty years also international art. In the last ten years I have started to collect more thematically, mostly figurative paintings and objects. But there are also abstract paintings in my collection. In 1986 I bought my first piece at an auction, a painting by the German artist E.W. Nay, an abstract work.
Why do you collect?
Out of passion. My already mentioned great-uncle Karl Ströher probably awakened the interest in collecting art. He among others brought the American Pop Art to Europe and supported the work of Joseph Beuys. My key experience was the opening of "Beuys-Block" in the Darmstadt State Museum. I went through the exhibition, without understanding anything. Not until 15 years later I realized the feat of the collector, who brought this extent of Beuys in a museum for the first time. Today, the confrontation with the incomprehensible forms an important drive for my collection.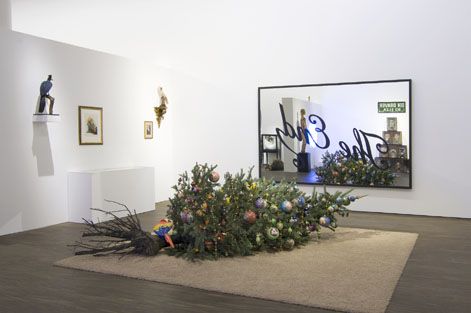 Does your collection follow a concept or a specific theme?
Themes like love, life and death have been a topic for many artists throughout the last 500 years and I have an interest in those as well. You will find pieces of contemporary art in my collection that deal with those themes. Additionally to contemporary art, I started collecting "Wunderkammer" objects about ten years ago – before that I was not particularly interested in arts and crafts or old masters but then I figured out that almost every artist at some point depicts a skull – so why is it that death, couples or erotic things often play a role in figurative paintings? It is simply because those are subjects of vital significance.
Who are the artists you are currently following?
To give you some names: Jonas Burgert, Sterling Ruby, Robert Longo, Alicja Kwade, Kris Martin.
Do you have a personal relationship with the artist you collect?
Only with a very few… I am mostly just interested in the art. But some have become close friends over the years.
Why did you decide to make your collection publicly accessible?
With ME Collectors Room Berlin I wanted to create a space not only for my own private collection, but also for other international private collectors with whom we have collaborations and exchange exhibitions. Our upcoming exhibition in May 2014 is one of those collaborations, this time with the Italian collector Patrizia Sandretto Re Rebaudengo. She will show parts of her collection at ME Collectors Room, after I was a guest at her Fondazione in Turin with the Gerhard Richter prints in 2013. My wife and I have a huge interest in introducing children and young people to art. Every day – before the official opening hours – there are workshops for schools and kindergarten–groups taking place around the exhibitions. The main goal of our Foundation is: to create a place that is open, warm, lively and welcoming to a broad public at all ages.
Which publicly accessible private collection would you recommend visiting?
All of them! Every single one is different and worth a visit!
All images via: ME Collectors Room Berlin/Stiftung Olbricht