Samara Walbohm & Joe Shlesinger
Scrap Metal Gallery – Toronto, Canada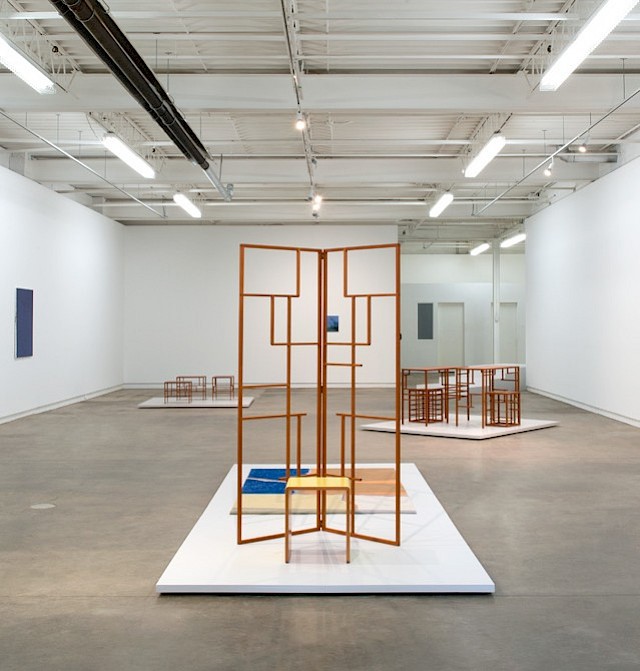 Paul P., "Civilization Coordinates", 2015. Courtesy the artist; Broadway1602, New York; Maureen Paley, London
What was the first piece of artwork you collected and when?
The first major piece was an oil painting by Canadian Jack Bush, one of his integral "Sash" series called "Mainly Tan". We purchased it in, I believe, 1997.
Why do you collect?
We have never really thought of ourselves as "collectors", whatever that complicated description might mean, and it means different things to different people. From the beginning, we were enticed by living with striking things in our home, usually things that had a deeper significance to historical or contemporary culture. As it happens, the more we learn and see, the more we want to learn and see. It is important that we really like the things we end up acquiring, and not necessarily that they fit a certain "collection".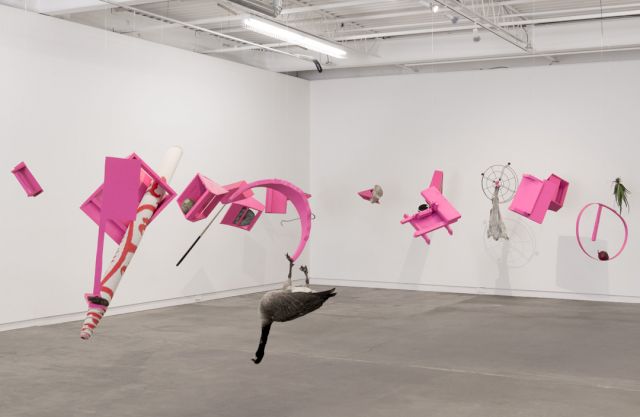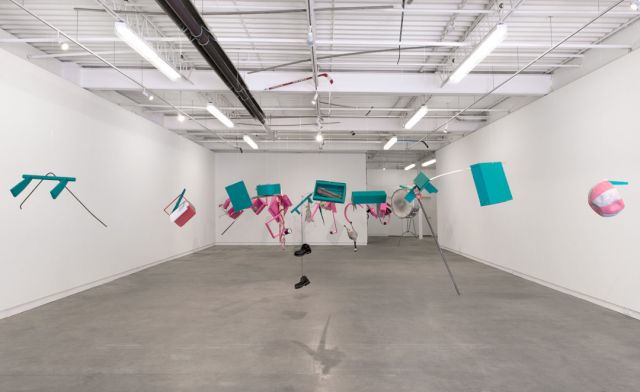 Why did you decide to make your collection publicly accessible?
The opening of Scrap Metal was really a spontaneous decision that arose when we created an extra storage location for the collection. Having access to a large blank space enabled us to install larger and more conceptual works that we were unable to view in our own home. For example Miroslaw Balka's "Heaven 68 x" (200x8x8) or Ragnar Kjartansson's five film installation, "The End". We decided to open our doors now and then and see what would happen. It turns out that many people come to visit the gallery and that Scrap Metal possibly fills a void in the Toronto artistic community, sitting somewhere between larger public institutions and the private home. Much of our success as an exhibition space is the result of our director/curator, Rui Mateus Amaral, who, taking inspiration from the collection, is devising interesting and provocative exhibitions. Also, collaborations with organizations such as the CONTACT Photography Festival TIFF Future Projections and Art en Valise connect Scrap Metal to even larger audiences. It is this engagement with the community, both local and beyond, that supports our decision to open the gallery. We are so happy when people come to see what we are up to!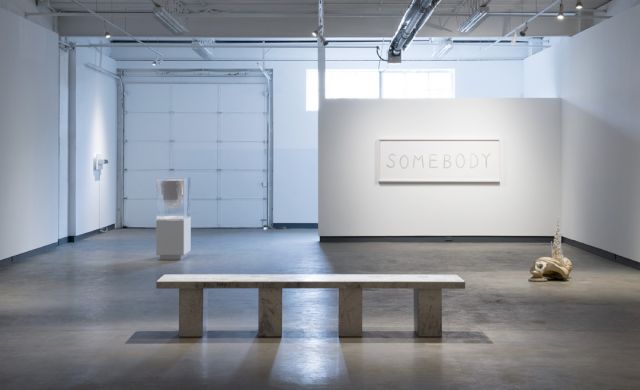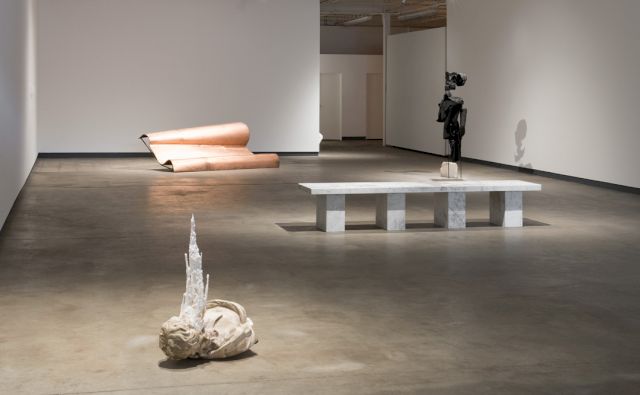 Does your collection follow a concept or a specific theme?
If one were to reflect on our program at Scrap Metal over the past five years, you might gather that our collection is built around particular themes or concepts, but in fact, our impulse to acquire a work of art is based on instinct, a moment of affect. We acquire what we love and trust that certain connections between works will reveal themselves over time...or not.
Who are the artists you are currently following?
We follow a number of artists, and within our collection one will find that many artists are represented through a number of acquisitions. Artists such as Miroslaw Balka, Mark Lewis, Annette Messager and Lois Andison come to mind. Most recently our attention has been drawn to works by Liz Magor, Yngve Holen, Paul P. and Camille Henrot.
Do you have a personal relationship with the artists you collect?
We really enjoy the company of artists and continue to maintain relationships with many of them. Of course, this is easier with artists such as Lois Andison or Ken Nicol who are here in Toronto where we are based, but we often have memorable moments with someone like Ryan Gander or Ragnar Kjartansson when we can.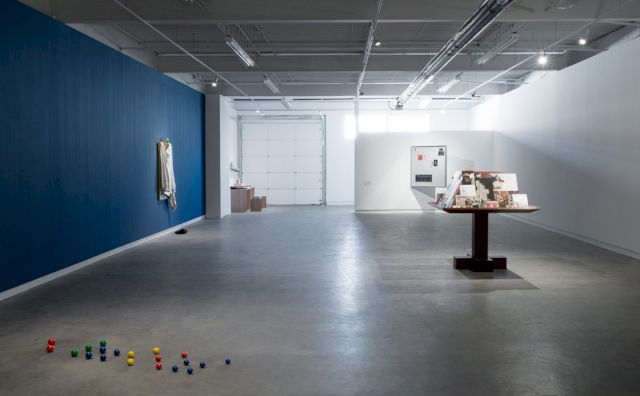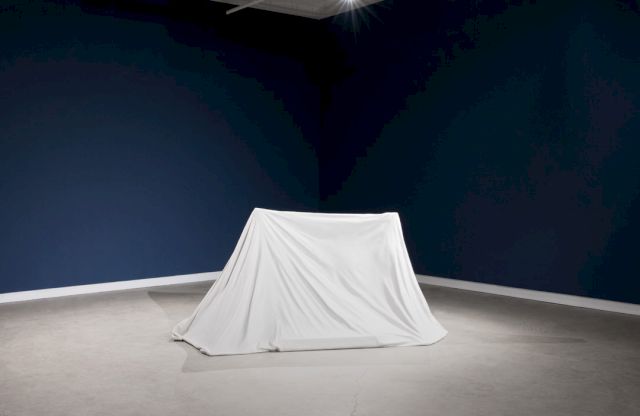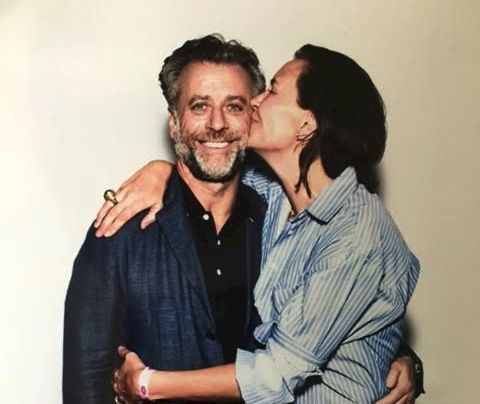 Which publicly accessible private collection would you recommend visiting?
We are always inspired by the private collections in Venice, particularly François Pinault's collection that is made visible through programming at the Palazzo Grassi and Punta Della Dogana. The Prada Foundation in Milan is an incredible place! Rui is fond of the program at the David Robert's Art Foundation in London as well as the Leal Rios Foundation is Lisbon. There are so many! The David Mirvish Collection here in Toronto is something to see and the Rennie Collection in Vancouver is always thoughtfully presented and considered.
All images courtesy Scrap Metal Gallery, Toronto