Rafaela Seppälä
RKF Collection – Helsinki, Finland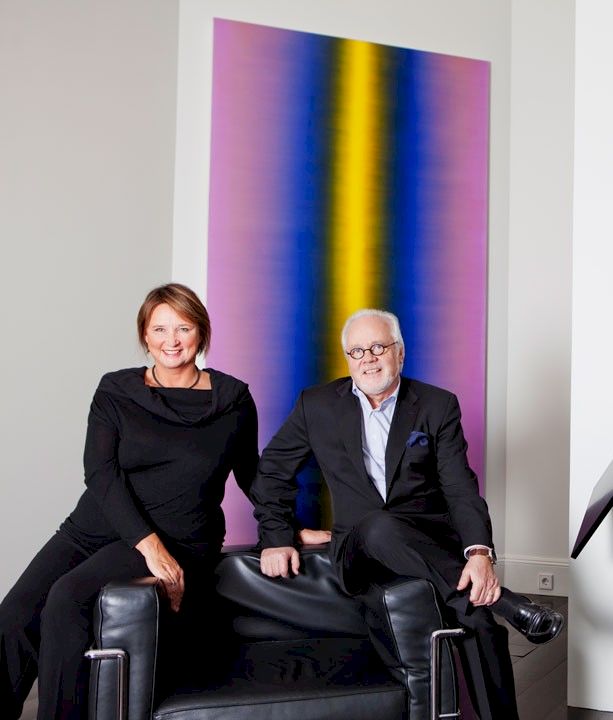 Rafaela and Kaj Forsblom. Photo: Lasse Lecklin
What was the first piece of artwork you purchased, and when was this?
My husband Kaj Forsblom and I began collecting when we met and decided to make a life together in 1999. My husband, being a gallerist since 1977, already owned a number of works as did I, having both been interested in art for a long time. I had bought a small A.R. Penck watercolor from Kaj, but one of the first works we bought together was a David Hockney photo collage of a desk that we purchased after visiting Hockney´s studio in Los Angeles. Kaj, who had exhibited Hockney at his gallery in the past, had sent me to see the Hockney retrospective at the Pompidou in Paris a couple of months earlier.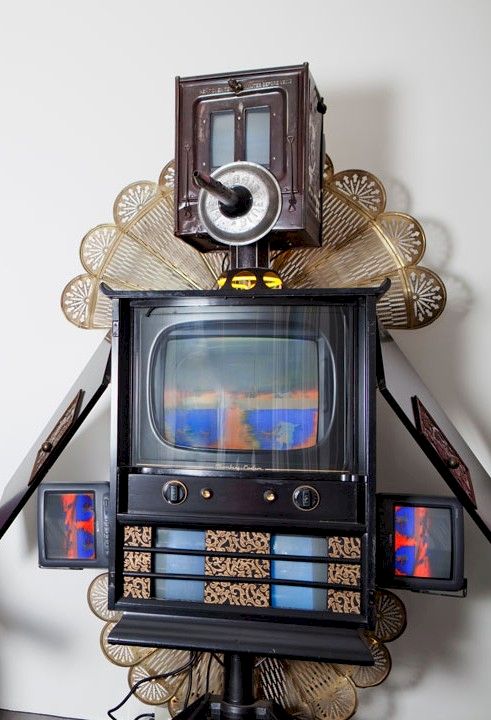 Why do you collect?
Art gives such a beautiful, interesting and inspiring image of our time. After you have collected a few pieces in your home you get the urge to find them companions, to grow the collection like a garden with new intriguing species. We are also interested in following artists over a period of time as they deepen their practice. Being Finnish we decided to collect Finnish design to keep some of the best Finnish pieces in Finland as part of the national patrimony.
Does your collection follow a concept or a specific theme?
Our collection has art in it that we both fell in love with. I say it is art "that gives me goose bumps"; pieces that change the way we look at things and feel things. Our collection is mostly of contemporary artists. We have a small subsection of innovative digital art including artists such as Nam June Paik, Tony Oursler, Tatsuo Miyajima, Jim Campbell and Charles Sandison. We have quite a good selection of painters from the 1980´s but also in depth collections of the work of some specific Finnish artists.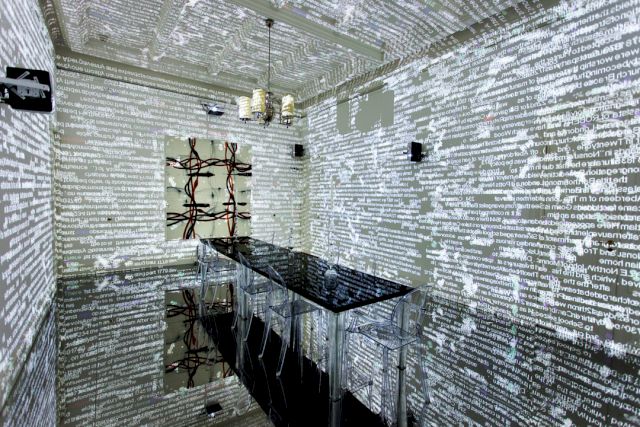 Who are the artists you are currently following?
The ones in our collection are always of interest to us and we like to seek out great pieces by our favorite artists. Of the younger artists we have been following Secundino Hernández, Reima Nevalainen and Adam Winner.
Do you have a personal relationship with the artist you collect?
It is one of our great privileges to have been able to meet and get to know many of the artists we collect. Many have become good friends and we spend holidays together.
Why did you decide to make your collection publicly accessible?
Finland is a small country without a long collecting tradition or much direct access to international art. Kaj has been working for nearly four decades to bring international artists and their work here.
We have been privileged to have a ringside seat and want to share that with the public. For the time being we open by appointment only a section of our collection to the public. We have only really been collecting for 15 years and are still looking for a better more permanent way to share our collection.
All images courtesy the RKF Collection, Helsinki