Julia Stoschek
Julia Stoschek Collection – Dusseldorf, Germany
Julia Stoschek in front of the 'Kill-Wallpaper' by Sturtevant (2003) in the exhibition 'Number Eight' (2014), Photo: Şirin Şimşek
What was the first piece of artwork you purchased, and when was this?
The first artwork I acquired was a mixed-media painting by Pep Agut, which is quite ironic if you consider that the focus of my collection is on time-based media art. However, I still love this painting and it is still in my collection. In fact, when my collection was exhibited in 2010 at the Deichtorhallen in Hamburg, it was installed right at the entrance of the show, demonstrating that it marked the beginning of the collection. I purchased it at an art fair in 2003. I still remember when it got delivered to my apartment and it was too large to fit into the front door. That was when I first thought about external storage. I learned a lot of things about the practical aspects of collecting art during that time.
Why do you collect?
I come from a family of industrial entrepreneurs, and there were no collectors in my family. It is very much something I arrived at myself. I had already developed a passion for art, and I went to see exhibitions a lot. But it took a meeting with the collector Harald Falckenberg to open my eyes to the possibility of becoming an art collector myself. When he showed me his amazing art collection in Hamburg, his enthusiasm for art and the way he talked about the works in his collection inspired me so much that I realized this was something I wanted to pursue myself. It was a truly life-changing moment for me.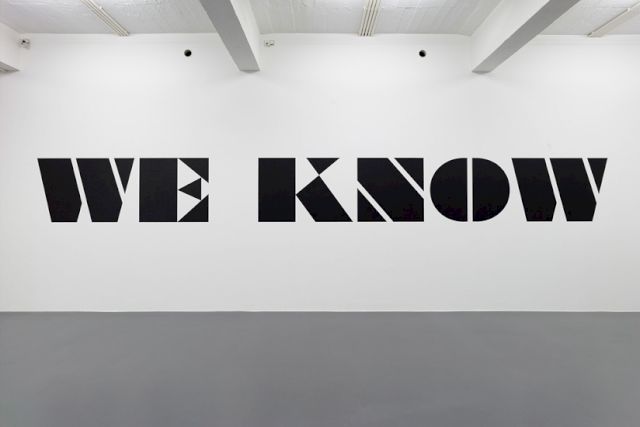 Does your collection follow a concept or a specific theme?
There is no specific theme, but there is a clear conceptual strategy: I follow an artist's work over a long period of time. I do not collect only one of his or her works, but rather acquire key pieces and large-scale installations. I intend to capture the heart of an artist's oeuvre. Also, I reach into the past and collect works starting from the early video works in the 1960s. I am especially interested in the interrelations between these historical pieces and contemporary artworks. I am naturally drawn to the moving image, and I consider it to be a defining feature of our time: constantly changing, never standing still. I felt early on that this needed to be the focus of the collection. I want to create an image of the condition of my generation. In other words, it is very important to me that the collection reflects a contemporaneity, the here and now.
Who are the artists you are currently following?
Our current show in Düsseldorf is dedicated to the 2012 Turner Prize winner Elizabeth Price. It is an extraordinary show as it has special rhythmic scenography that encompasses the videos as well as the surrounding space and interior elements. In addition, I am very interested in the work by Mark Leckey. I have been following it for quite some time, and I was so impressed by his recent solo show at WIELS in Brussels. Other artists whose work I am currently paying close attention to include Wu Tsang, Ed Atkins, Helen Marten, and Trisha Donnelly.
Do you have a personal relationship with the artist you collect?
I am friendly with a lot of artists, and I do love to meet the artists whose work I am interested in. However, it is neither a requirement for me to be friends with the artists I collect, nor to collect works by the artists who I am friends with.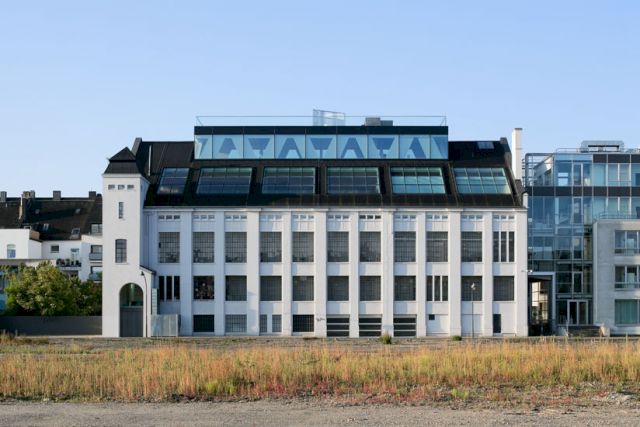 Why did you decide to make your collection publicly accessible?
Time-based media art is not something you can easily install in your apartment, so it was clear to me from a very early point that I wanted to have a building dedicated to my collection. To make it a public collection that can be visited free of charge was the next logical step, and an important one: I do think contemporary art is relevant to our lives, and I want to share what I am passionate about. For the past two years, the programme in Düsseldorf has consisted of two exhibitions a year that concentrate on one or two artistic positions, and we do have a programme of film screenings, lectures, performances and concerts to accompany the exhibitions. The collection itself travels in exhibitions we develop in collaborations with other institutions, making it accessible to a wider public. I am already looking forward to our upcoming projects for 2015: We will present a solo show with works by the artist Trisha Donnelly in Düsseldorf. Her work displays a particular understanding of time-based art, which both relates to the collection's conceptual emphasis on time-based media and takes it to another level. In addition, there are our collaborations with the Moderna Museet in Sweden as well as the Tel Aviv Museum of Art in Israel, both of which will open in March.
Which publicly accessible private collection would you recommend visiting?
I do love the idea behind the Schaulager Basel in Switzerland as well as its realisation. The architecture is amazing, and their exhibitions are remarkable in terms of both concept and installation. It is an institution I always enjoy visiting.
All images via Julia Stoschek Collection