Herbert Gerisch
Herbert-Gerisch-Stiftung - Neumünster, Germany
Exhibition view of Yinka Shonibare, Adam and Eve, 2014 (courtesy by the artist, BlainISouthern, Berlin and Stephen Friedman Gallery, London)
Why do you collect?
My commitment to art has less to do with a private passion for collecting and more with an absolute desire to show our visitors, who come from far and wide, a wide range of top-quality international works of art in the sculpture park.
What was the first piece of artwork you purchased, and when was this?
After having supported regional artists from Schleswig-Holstein for many years as Chairman of the Board of BIG Bau Investitionsgesellschaft in Kiel, I decided to set up our foundation to collect works by international artists. The first sculpture was "Kissing Birds" by the Israeli artist Menashe Kadishman and the foundation logo still contains a detail from it. We acquired it in the first year of our foundation, 2001, and installed it in a central position in our garden, which was still private then. It still gives me great pleasure every day when I look at it in what is now the Gerisch-Stiftung sculpture park from our living room.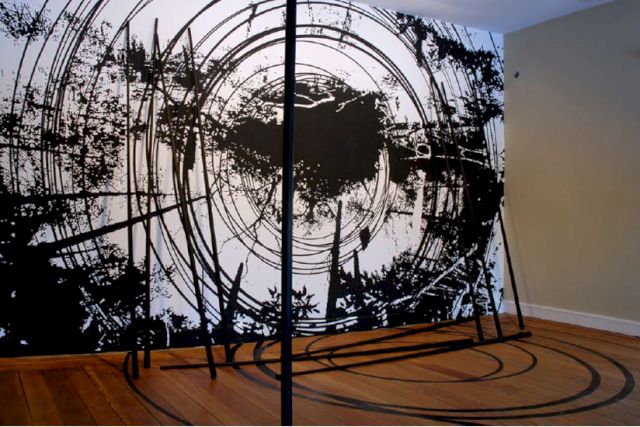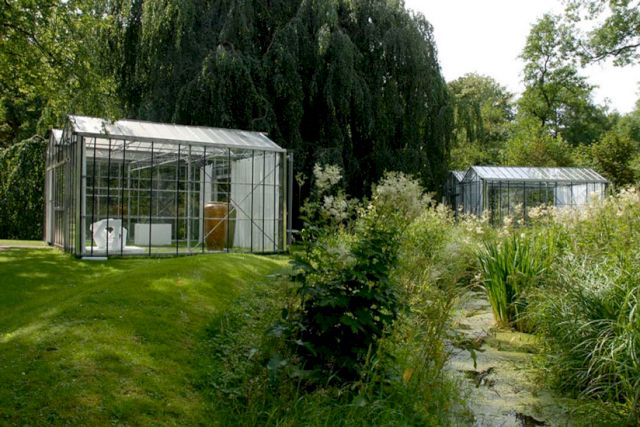 Who are the artists you are currently following?
Those artists who have a special ability to reflect the soul of this foundation, for example Olaf Nicolai, who created a glass wall as a sculpture along the entirety of one side of the property for the opening of our sculpture park. The artists we follow with particular enthusiasm are the artists we are currently showing in our exhibitions. For example, at the moment this is Yinka Shonibare, a Nigerian artist who lives in London. We are currently showing his first exhibition in Germany until the end of October.
Does your collection follow a concept or a specific theme?
Our foundation consists of three very different elements that make up a unique ensemble: a historic, listed Art Nouveau house, a listed country house garden designed by the leading Lübeck landscape garden designer Harry Maasz in 1924 and our private house, which was built in the 1960s and has been partially converted into a gallery. These three elements, set in the three hectare park with its wonderful collection of old trees, come together to create a delightful, idyllic whole. For this reason, whenever we acquire new sculptures, it is essential that they match the ambience in the park perfectly. We first invite the artists to visit the park and become thoroughly familiar with the foundation before they develop their ideas for us. This special site-specific quality and the patent intensity of the artists' engagement with the site and the questions raised by the site are also particularly appreciated by our visitors.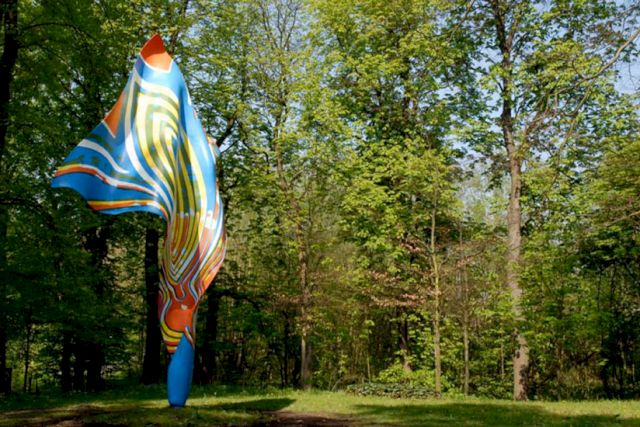 Why did you decide to make your collection publicly accessible?
This was the basic idea of my foundation. In a region such as Schleswig-Holstein, which is not blessed with as many cultural institutions as other more sophisticated regions of Germany, it was very important to me to make the art that moves me so much in private publicly accessible. Cultural education is an essential component of our country. Therefore, it is especially important for the art shown here to be accessible to as broad a spectrum of society as possible. The attractive interplay of the garden, the historical architecture and the contemporary art provides optimum conditions for this.
Do you have a personal relationship with the artist you collect?
One of the high points of our activities for me is always when the artists come to install their exhibitions or visit us in Neumünster to create their works and then usually also stay in our guest house on site. This always results in very intensive, personal interaction and I enjoy this very much. On many occasions we have subsequently also visited the artists themselves. For example, soon after setting up the foundation, we visited Magdalena Abakanowicz in her studio in Warsaw. A year after his solo exhibition at our foundation, we met the artist Romuald Hazoumè, who lives in Benin, when he held an exhibition in New York, and on a trip through Israel we visited Yehudit Sasportas, who had previously showed a wonderful exhibition at our foundation.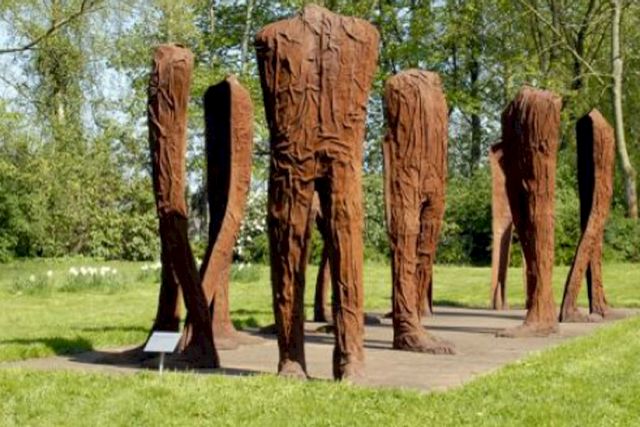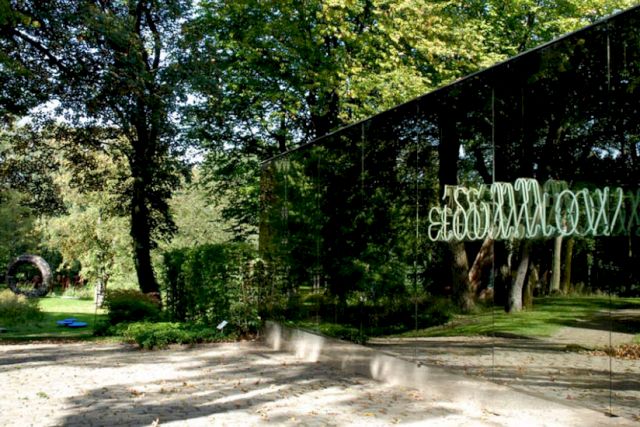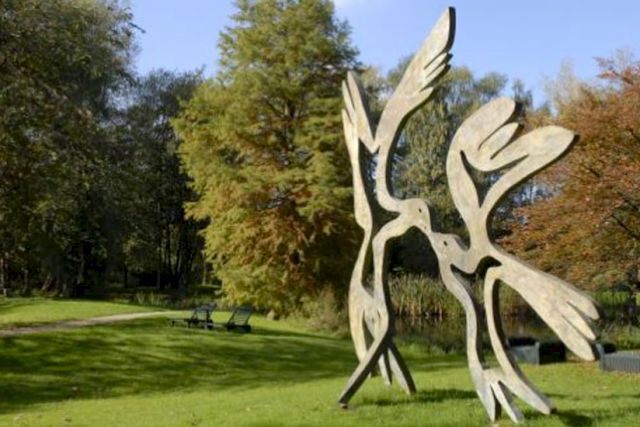 Which publicly accessible private collection would you recommend visiting?
One of the collections my wife and I like most is the Guggenheim Foundation in Venice. We visit it every time we travel to the Venice Biennale. Another recommendation is Giuliano Gori's wonderful sculpture park in Villa Celle near Florence. Unfortunately, public access is restricted but we loved the park on a private visit to Guiliano and his wife many years ago.
All images via Herbert-Gerisch-Stiftung, all photos by Marianne Obst, works of Yinka Shonibare: copyrights are mentioned in the images