Bärbel Grässlin and Karola Kraus
Sammlung Grässlin - St. Georgen, Germany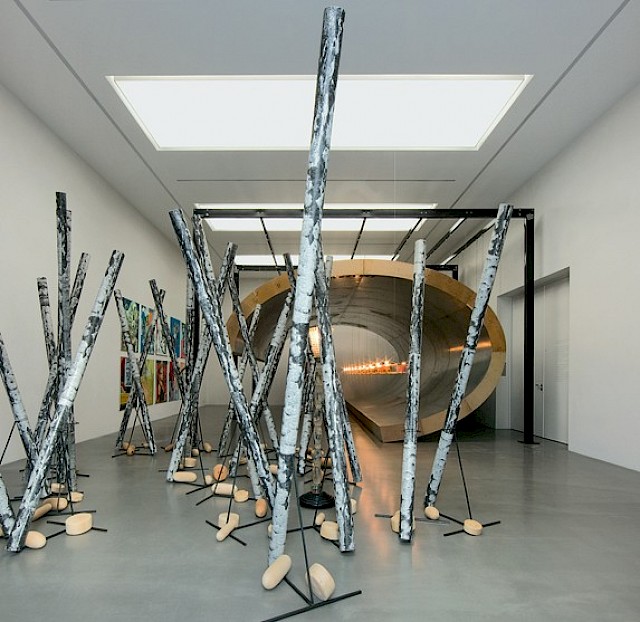 Installation view: Martin Kippenberger in Kunstraum Grässlin, 2008
Why do you collect?
Because our parents, Dieter and Anna Grässlin, were collectors we often came into contact with artists of their generation, people who regularly frequented our house. Our father knew how to pass on his enthusiasm for contemporary art to us children. After his early death we decided, along with my mother and our siblings Thomas and Sabine, to round out our father's collection of Art Informel by acquiring works by Wols and Jean Fautrier. What followed was a phase of substantive reorientation because it was also important to us to engage in a process of direct exchange with the artists of our generation. We once again turned our attention to the art of the immediate present; this reflected not only a belief in the power of such art but also, simultaneously, the need to come to grips with the new.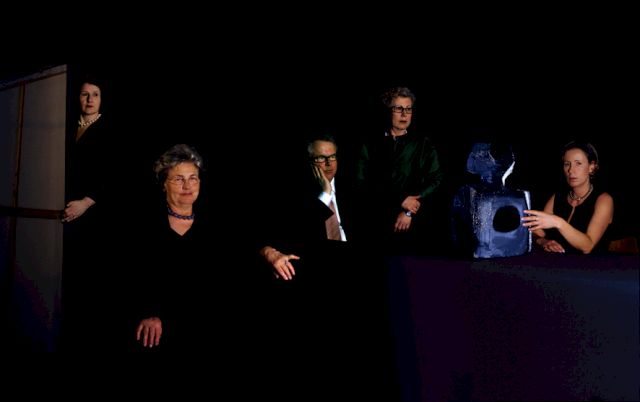 What was the first piece of artwork you purchased, and when was this?
Significantly, one of the first works, and it was acquired during the collection's substantive reorientation phase at the beginning of the 1980s, is the painting "Wattenläufer" by Albert Oehlen. It shows a dinosaur that has risen up from the brownish gray primal mud of the flats (or rather the muddy paint) and is scurrying in fright across the picture. In fact, this primordial animal has become a primal image in our own very personal collectors' collective.
Does your collection follow a concept or a specific theme?
From the very beginning, the concept for our collection was distinguished by the fact that we focused on a number of artist personalities, putting together key works from as many phases of their careers as possible. We have never shied away from purchasing the kind of space-encroaching installations that would be more at home in a museum context than in a private collection.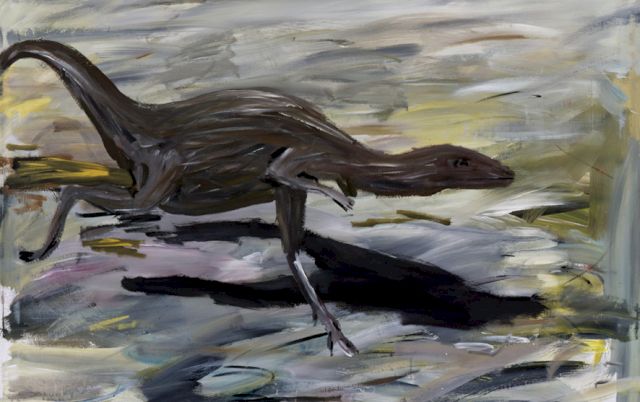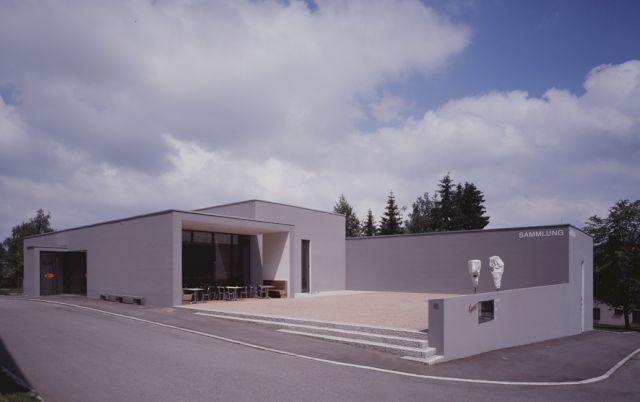 Who are the artists you are currently following?
Artists from the 1980s generation – Werner Büttner, Günther Förg, Georg Herold, Isa Genzken, Mike Kelley, Hubert Kiecol, Martin Kippenberger, Meuser, Reinhard Mucha, Albert Oehlen, Markus Oehlen and Franz West. Since the beginning of the 1990s, the collection has also included young international positions such as Kai Althoff, Michael Beutler, Cosima von Bonin, Tom Burr, Clegg & Guttmann, Mark Dion, Michael Krebber, Christian Philipp Müller, Tobias Rehberger, Jan Timme and Heimo Zobernig who address conceptual questions and the idea of site-specific art.
Do you have a personal relationship with the artist you collect?
We enjoy a friendly relationship with all the artists.
Why did you decide to make your collection publicly accessible?
In 2004 we set up the Grässlin Foundation which handles our exhibition work, because we considered it important to be able to show our collection to the general public. The concept for the presentation of our collection involves networking with the local municipality: built in 2006, Kunstraum Grässlin is complemented by a project in existence since as long ago as 1995, Räume für Kunst, which relies on empty shop premises, former retail outlets and the plenary chambers of the city hall, the private houses of members of the family and the municipal park as exhibition venues. In this way, visiting our collection is on a par with a stroll through the city. Works from the collection's inventory are presented in annual rotation, both as solo shows in the various premises and as themed group shows. In May 2014 we are opening a group exhibition entitled "Klotz am Bein", featuring sculptures and installations from our collection.
Which publicly accessible private collection would you recommend visiting?
Sammlung Boros in Berlin, Germany, Hallen für Kunst in Schaffhausen, Switzerland and Anton and Annick Herbert Foundation in Ghent in Belgium.
All images courtesy of Sammlung Grässlin