Museum Insel Hombroich
A unique cultural space of international significance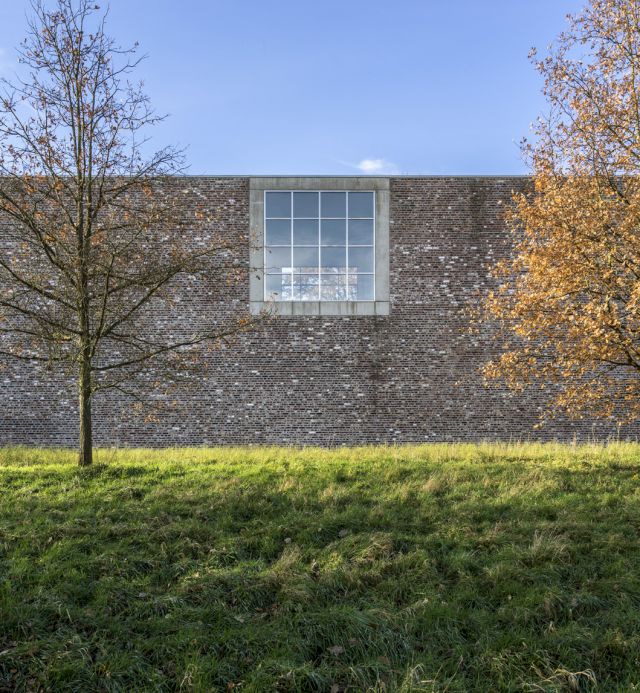 For more than thirty years a unique cultural space of international significance has been evolving between Düsseldorf and Cologne, near the city of Neuss. Hombroich is at once a museum, an artists' workplace and a landscape, a place for architecture and for events in art, literature, philosophy and music.
Individual architectural ensembles and single buildings following designs by notable architects and artists enter into different relationships with the nature surrounding them on a terrain covering a total area of over sixty hectares/148 acres. A number of independent institutions collaborate in developing the Hombroich Arts and Culture Site with exhibitions and other kinds of events.
Conceived as an 'open experiment' Stiftung Insel Hombroich was established in 1997 and defined Museum Insel Hombroich, Raketenstation Hombroich (preserving the name of the former NATO missile site) and the Kirkeby-Feld together as the Hombroich Arts and Culture Site, extended and augmented as it has been since then by independent partners. The crucible of the entire development is Museum Insel Hombroich, which was already opened in 1987 – a realisation of the collector Karl-Heinrich Müller's concept of art in parallel to nature in an ideal museum and landscape space for his significant collection of art and artefacts spanning two thousand years, with the emphasis on the Modern period.
Museum Insel Hombroich
It was as an ideal site for the perception of art in parallel to nature that the collector Karl-Heinrich Müller, in collaboration with the artists Gotthard Graubner (for the installation of the collections) and Erwin Heerich (for the walk-in and walk-on sculptures) and landscape designer Bernhard Korte (for the landscaping) developed the Museum according to a concept that is one of a kind worldwide.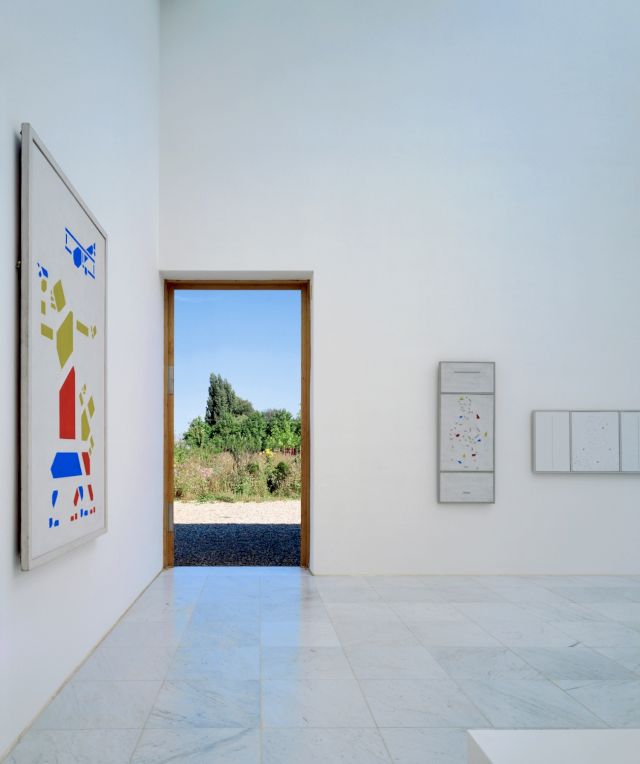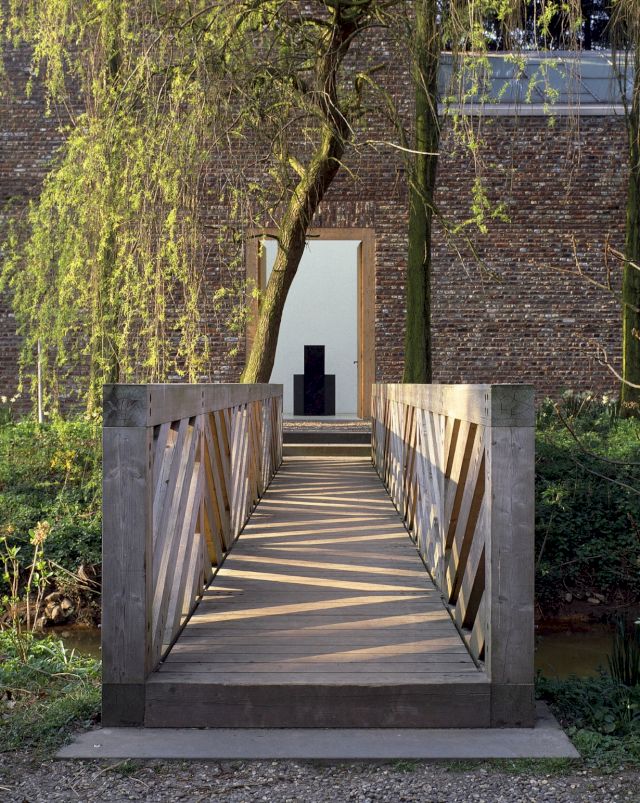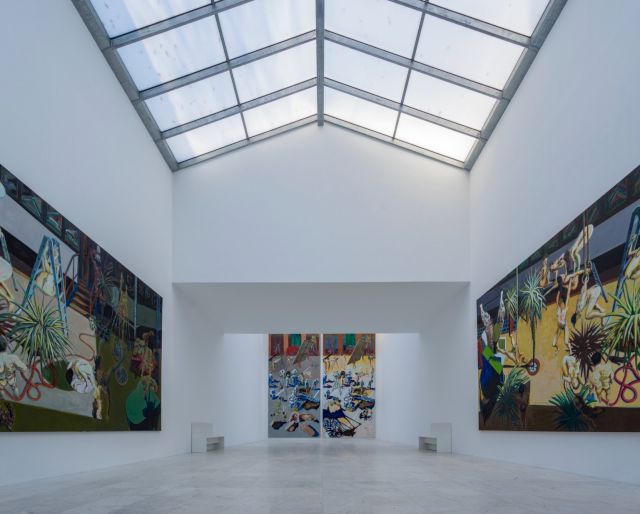 Raketenstation Hombroich
Müller acquired the former NATO missile site in 1994, to make use of it in a way that would be complementary to Museum Insel Hombroich. The artists and architects participating in redesigning and rebuilding the site were Raimund Abraham, Erwin Heerich, Dietmar Hofmann, Oliver Kruse, Katsuhito Nishikawa, Claudio Silvestrin and Álvaro Siza; house for the Langen Foundation was built by the architect Tadao Ando. For the Stiftung Insel Hombroich this site serves as a place where art and architecture can be developed, and where artists and researchers can live and work. The Foundation admits the public to the Raketenstation for its exhibitions, concerts and other events; and as overnight accommodation, at the Gästehaus.
Kirkeby-Feld
Named after Per Kirkeby, the Feld comprises five buildings designed by the Danish artist. The Foundation's Drei Kapellen are used for changing exhibitions and other artistic categories of event; the Kahmen Collection of the Literatur- und Kunstinstitut Hombroich has a permanent show of painting and sculpture from the overall Kunstsammlung Kahmen, concentrating on works by Bruno Goller and contemporary stances in art. The fifth building is run by the Clemens Sels-Museum at Neuss as the Feld-Haus – Museum of Popular Imagery.