Bernardo Paz's Transformative Museum
A closer look at Inhotim in Brazil
Hélio Oiticica, Invenção da cor, Penetrável Magic Square # 5, De Luxe, 1977
In an interview with the Los Angeles Times, published a few weeks ago, mining magnate and collector Bernardo Paz called his open-air contemporary art museum, a transformative place. Located on 5,000 acres of sprawling Brazilian jungle, Inhotim boasts an ambitious repertoire. Besides contemporary art, it includes a botanical garden, a spiritual retreat, a scientific research station and a cultural center. Tony Perrottet of the Wall Street Journal describes Inhotim as a "futuristic Brazilian answer to the bucolic artistic follies of 18th-century Europe".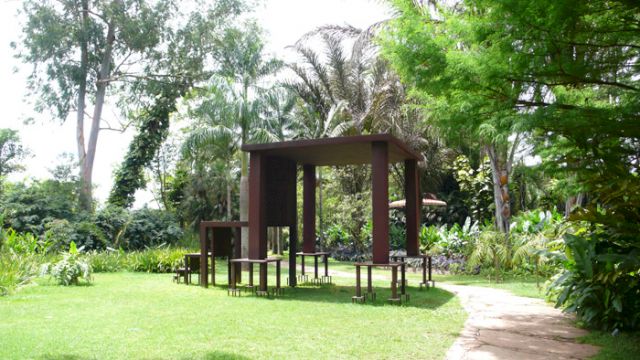 Bernado Paz began collecting Brazilian Modernist art intuitively; after he resigned from his businesses due to a stroke in 1995. He turned to collecting contemporary art after an introduction by Tunga, an artist from Rio de Janeiro. Paz sold of his entire collection of Brazilian Modernist art to start afresh. By 2002 his private home was overflowing with art and he decided to seek guidance from New York-based art expert Allan Schwartzman who wisely advised him to start commissioning site-specific pieces. The expert pointed out that it made no sense for Inhotim to acquire art that you could see in any other museum in the world and that they had to do something that "made it worthy of the journey".
Now Paz owns more than 500 works of art, of which 110 are on display for example in 21 art pavilions installed within the landscape. Each pavilion is a striking site-specific sculpture on its own integrated in the lush Brazilian flora and fauna. Inhotim is part of the Brazilian government's official botanical garden association. The recent inventory has shown that among 4,500 plant species a numerous amount of palm types is native to this place. The garden is an essential part of the experience of Inhotim. According to Allan Schwartzman, Inhotim incorporates art into a nourishing environment, which includes five ornamental lakes each tinted with different natural algae, which range from rich shades of turquoise to emerald.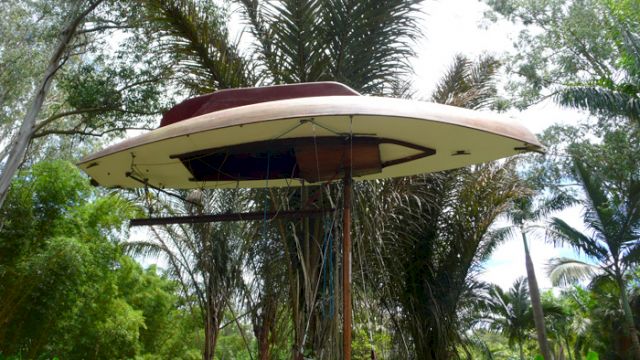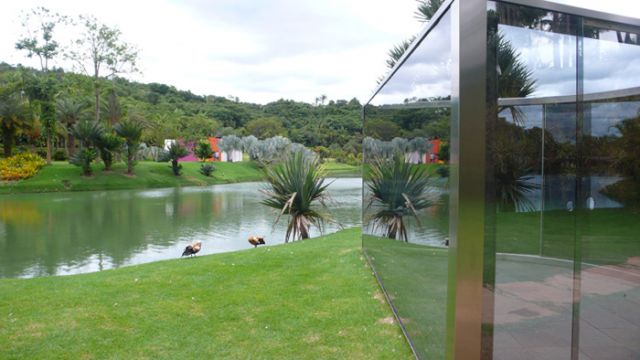 Bernado Paz opened his personal art garden to the public in 2006 and since then has been rapidly expanding his "utopian landmass". Plans for the future include hotels and restaurants, the first is scheduled to open later this year. It is important to Bernardo Paz for Inhotim to become self-sufficient because as he assures us, "Inhotim is not just going to last for my lifetime, it's going to last forever, for 1,000 years."
Images by mishmoshimoshi from são paulo, brasil and régine debatty (P1080534), CC Licence Info, via Wikimedia Commons