A More Democratic Art
MACBA – Museum of Contemporary Art of Buenos Aires, Argentina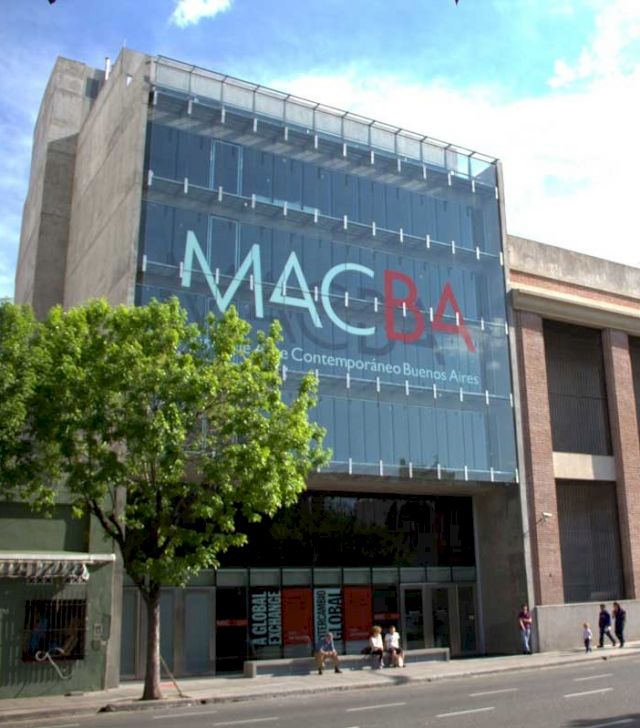 MACBA
When Aldo Rubino was eight years old, he saw a Wassily Kandinsky reproduction in a local newspaper. The print stood alongside works by other Bauhaus artists, but something about Kandinsky's mathematical approach stuck with Rubino. He found inspiration in what Kandinsky could do with a line, which led him to push the limits of geometry within his own childhood drawings. Now, decades later, Rubino has become one of the leading collectors of and experts on geometric abstraction with a collection that includes more than 250 works by artists such as Josef Albers, Donald Judd, Sol LeWitt, Sarah Morris, Olivier Mosset, R.H. Quaytman, James Turrel and Víctor Vasarely and is housed in MACBA—the Museo de Arte Contemporáneo Buenos Aires.
Rubino began collecting art in the 1980s and by 2009 the collection had outgrown his Argentinian home to the point where paintings were stored under his bed. Considering his deeply rooted interest in education, in 2011 he launched a public traveling exhibition of his collection that went to Punta del Este, Uruguay and Miami, Florida. The following year, he opened MACBA, which now holds rotating exhibitions and educational programs as well as pieces from Rubino's collection, including Avall (1975-88) by Víctor Vasarely--a work that proved to be pivotal.
"There were many artists I collected before, but Avall was a key point in going deeper in that orientation," Rubino says. "One of my favorite types of geometric abstraction is op-art and Vasarely was the father of op-art in Europe."
The black-and-white painting combines lines and geometric shapes to convey a sense of three-dimensionality and movement. When walking from one perspective to another, it appears as though the canvas is shifting with you. In all of its complexities, Rubino and Vasarely both find geometry to be a universally understood language. "When I was young, in school I always played with lines and the Spirograph to make different drawings," Rubino says. "I think geometry is very deeply ingrained in our daily lives. I find a lot of beauty in geometry and the mathematical possibilities, and that also makes it a more democratic art."
Since acquiring Avall, Rubino has exclusively focused his collection on geometric abstraction and the represented artists are not geographically centered but rather from various parts of the world. In this way, Rubino's collection and the works shown at MACBA often establish traces between artistic movements from one location to another. He notes that although artists may have been geographically and politically separated, geometric abstraction has always crossed oceans and borders. "It's interesting to keep finding artists from different parts of the world and see how they are connected," he says. His collection and the works publicly displayed in MACBA span generations and continents, from Ennio Iommi's sculpture Lineal (1948) to Damian Ortega's work Día (2016). More than just displaying artworks, MACBA also gives visitors plenty of information throughout their visits and also hosts individual courses and workshops as well as organizes university, family and volunteer programs.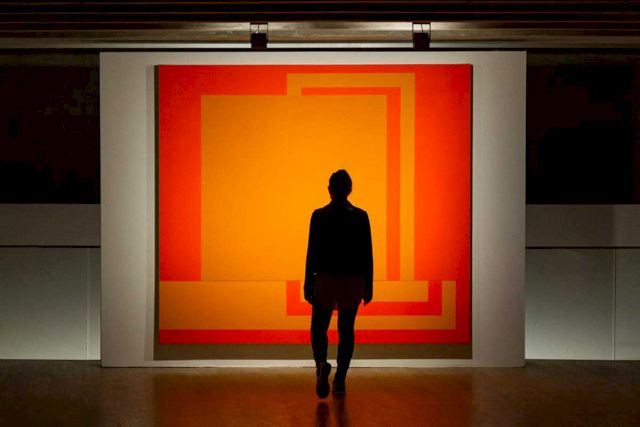 "It's a big effort in a country that is not easy," Rubino admits. "We are not rich, but we are really smart in the way we act."
Emily Mcdermott is a writer and editor based in Berlin.
All images courtesy MACBA, Buenos Aires
More Information on Macba